Captain Marvel 2: Everything We Know So Far About Nick Fury's Plan
What has the MCU's resident badass got up his sleeve for Captain Marvel 2?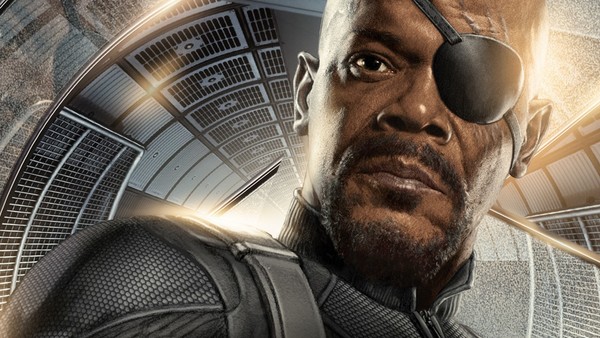 For over a decade, the Marvel Cinematic Universe built from nothing to the epic battle between the Avengers and Thanos for the fate of the universe. In 2019, the Infinity Saga finally came to a close, but the MCU itself is showing absolutely no signs of stopping.
The long awaited Phase Four has now officially been kicked off with a bang by WandaVision, and while this was a truly fantastic story focused closely around the trials, heartbreak, and growth of Wanda Maximoff, it still managed to set up two future movies in Doctor Strange in the Multiverse of Madness, and Captain Marvel 2.
There is still little known about the sequel to Carol Danvers' first solo outing. Brie Larson, Teyonah Parris, Iman Vellani, and Zawe Ashton are all set to star as the movie releases on 11th November 2022, but no details have yet been released regarding the plot.
It is however, safe to assume that it will be connected in some way to Nick Fury and his post-Avengers: Endgame plans. The former Director of SHIELD was absent for the majority of Phase Three, but could potentially play a bigger role than ever in Captain Marvel 2.
5. He Is Not Working With SWORD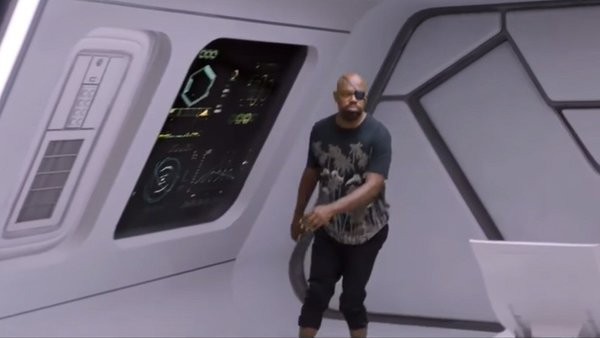 Spider-Man: Far From Home had two of the most surprising post credit scenes in recent MCU memory, as JK Simmons' J. Jonah Jameson crossed over Spidey franchises, and Nick Fury was revealed to be in outer space rather than mentoring Peter on Earth.
As soon as fans of the comics saw the space based unit, thoughts went straight to SWORD. The Sentient World Observation and Response Department is an inter-galactic intelligence agency, acting as Earth's first defence against other-worldly threats in the comics. However, Marvel Studios has since made a key change to the organisation.
Episode four of WandaVision confirmed that the MCU version of SWORD is the Sentient Weapon Observation and Response Department, and though they have sent astronauts into space previously, they are a far cry from what Nick Fury is up to.
The most likely outcome is that the former Director of SHIELD is setting up the MCU's iteration of Alpha Flight. Though the team started life as a specific branch of the Canadian government, the post-Superhero Registration Act form of the organisation saw them stationed in Earth's atmosphere, led by Captain Marvel. Though Carol Danvers may not become part of the team, Fury appears to have taken the first step towards recruiting another superhero…