Deadpool 2: 8 Reasons To Be Excited
You had me at Bobpool.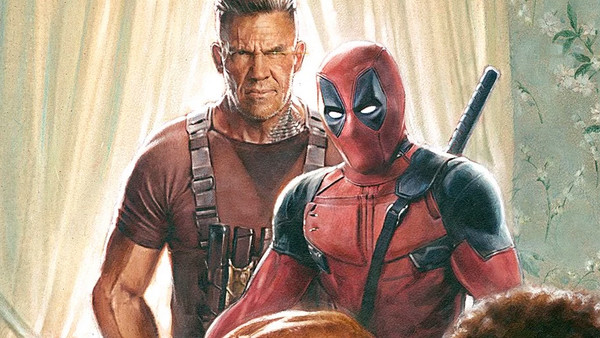 The world may still have its arms flailing in the air regarding DC's most recent superhero release, but that's no reason not to sing the praises of another comic book movie.
And that's because Deadpool 2, set to be released next year along with two other X-Men films, is looking pretty spectacular. Last week's Bob Ross infused trailer mashup was a fine indicator as any of where the sequel is heading, and with plenty of action, comedy and fourth-wall breaks inbound, it's clear that the follow-up to Tim Miller's 2016 smash is looking to serve up something special (if the Thanksgiving poster hadn't intimated as such already).
We're yet to see some of the film's big hitters in action, with all eyes firmly fixed upon the arrival of Josh Brolin's Cable, and still Deadpool manages to get people excited in spite of some fairly cringey press-releases making their way into the limelight.
There's little case, if any, to be trepidatious regarding the upcoming sequel, particularly since Fox have produced two R-rated successes in Deadpool and Logan (which should really, really be up for an Oscar nom - or several - come awards season). And while fans might reiterate calls to integrate the X-Men into the MCU, now - more than ever - Fox are the safest pair of hands for them.