Drew Goddard Will Write & Direct X-Force, Deadpool To Have Leading Role
The writer previously produced Marvel's Daredevil for Netflix.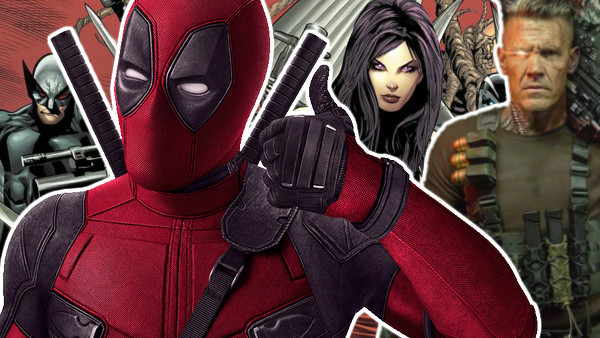 Fox's X-Men universe continues to gather steam, with Deadline reporting that Daredevil's Drew Goddard will write and direct X-Force.
The film, due to start production next year, will feature Ryan Reynolds' Deadpool in a leading role, as well as Josh Brolin's Cable.
In the comics, X-Force are the clandestine counterpart to the main X-Men, and were frequently led by Wolverine until his death the other year. Other mutants to have featured in the group include Psylocke and Archangel - who audiences last saw in 2016's X-Men: Apocalypse - and Fantomex, another member of the Weapon X program.
Goddard's involvement in the project is a major win for Fox, with the writer having previously spearheaded the critically lauded first season of Marvel's Daredevil, as well as helping out on the screenplay for Deadpool 2.
More importantly however, is that it looks to be building upon the success of Deadpool, which - apart from being a damn good film in its own right - seemingly kicked off the 'R'-rated resurgence currently making its way through the comic book genre. The X-Force book was particularly violent, and indeed, wasn't one to pull its punches. Rick Remender's run even saw the group assassinate a child, which intimates its violent credentials bluntly enough, one would think.
With Fox having galvanised a return to darker comic book adaptations, it makes sense that they'd be looking to capitalise on that. No fewer than three X-related films will be released next year, with Deadpool 2, X-Men: Dark Phoenix, and the New Mutants ensuring a year-long presence for Fox's sole successful superhero franchise.
Fans of Deadpool will have cause to be excited about the project, but those who have found Fox's films wanting in recent years will no doubt resent the studio's reluctance to engage with Marvel, due to the desire to see the X-Men and the Avengers collide on the big screen in the MCU.
Still though, Goddard is a stellar talent, and R-rated features seem to be Fox's forte at the moment. Certainly, if Logan is anything to go by, we could be in for a treat indeed.
What do you think of an X-Force movie? Excited about Drew Goddard's involvement? Let us know in the comments below!