Eric Bana: 5 Awesome Performances And 5 That Sucked
Australia's forgotten leading man...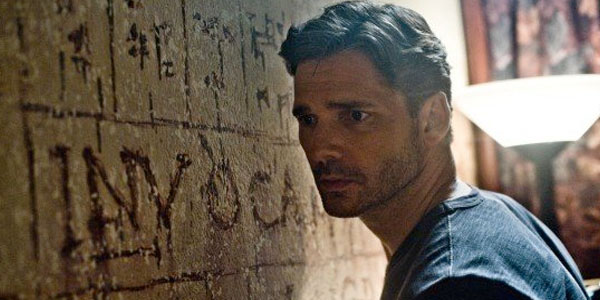 Jerry Bruckheimer FilmsToday sees the Stateside release of Deliver Us From Evil, a new horror-thriller which sees Eric Bana returning to prominence. Directed by Scott Derrickman, who helmed Sinister and
the remake of The Day The Earth Stood Still
, the film stars Bana as Ralph Sarchie, a New York street cop who is drawn into a case with renegade priest Mendoza (Edgar Ramirez). Ostensibly a man of no religious belief, Sarchie is forced to confront his lack of faith as New York heads for destruction... However well the film ends up faring with critics and audiences, it presents a good opportunity to re-examine Bana's career. Since making his big-screen debut in 1997's The Castle, Bana has slowly built himself a reputation as one of the most consistent yet underrated actors in the business. While he's brushed with mainstream success on several occasions, he's never quite attained the stratospheric levels of fame enjoyed by fellow Aussie exports Hugh Jackman and Hugo Weaving. So, in time-honoured fashion, we're going to give Bana's career the once-over this week, selecting five of his greatest performances and five occasions when he dropped the ball. Bana is so consistent that it's hard to pick out any performance as having 'sucked'; suffice to say, most of these examples are occasions where he fell short but is often not the worst thing about the film. We'll begin our countdown with Bana's recent trip to the final frontier, courtesy of a certain Mr. Abrams...