Eric Bana: 5 Awesome Performances And 5 That Sucked
5 Awesome Performances...
5. Nero - Star Trek (2009)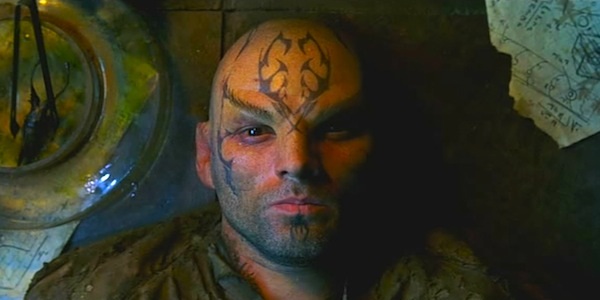 Paramount PicturesIt's very popular to hate on J. J. Abrams' rebooted Star Trek franchise. Star Trek Into Darkness angered fans for being essentially a bad re-write of The Wrath of Khan, and the announcement that Roberto Orci will be directing the third film didn't exactly inspire much confidence. But whatever your views on Abrams as he embarks on Star Wars Episode VII, there were a few things about the first new Trek film that were good - and one of them was Bana's turn as the villain. In case you need reminding, Star Trek completely reboots Gene Roddenberry's franchise after the Next Generation cast ground to a halt in Nemesis. Beginning in the year 2233, James T. Kirk (Chris Pine) is born in flames as his father George's ship, the Kelvin, is destroyed by the Romulan commander Nero (Bana). Twenty-two years later, the young tearaway is advised to join the Starfleet Academy, where he encounters the young Vulcan Spock (Zachary Quinto), the cynical Dr. Leonard McCoy (Karl Urban) and a host of other characters who will eventually form the crew of the USS Enterprise. While the jury is still out as to whether it constitutes a proper Trek film, Star Trek is a very enjoyable experience which succeeds in introducing to a new audience the characters and institutions that hardcore fans have loved for decades. Bana may not have enjoyed the same fame that Benedict Cumberbatch earned by playing Khan, but he does make the character feel rounded and avoids disappearing under all the make-up. It's a good solid performance from which to start our countdown - and it's also not the last we'll see of Romulus on this list...