Every MCU Movie & TV Show Ranked Worst To Best
41. Thor: Love And Thunder (2022)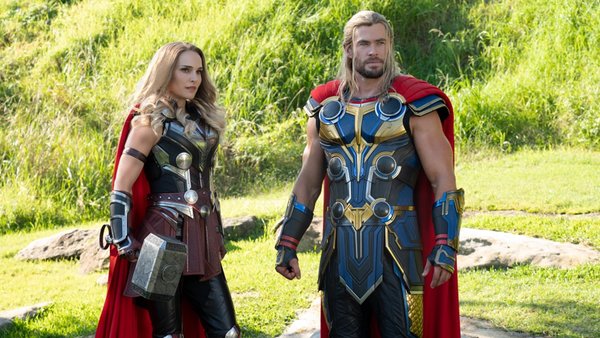 Bringing Chris Hemsworth's Thor back to the big screen after the conclusion of the Infinity Saga was a great idea on paper, but the god's uneven fourth outing, Love and Thunder, makes you wonder how they messed it up.
Following Thor as he's reunited with his mysteriously all-powerful ex, Jane (Natalie Portman) and forced to do battle with Gorr the God Butcher (Christian Bale), the film skips over its emotional beats with ham-fisted humour and tacky effects that leave the whole affair feeling frustratingly muted.
Taika Waititi may have hit a homerun with Ragnarok, but here he's left floundering, unable to craft a careful story or give any of its drama -- the return of the Guardians! Thor's a dad now! Jane's dying! -- the weight it needs. Bale gives it his all, and the brief monochrome set pieces look brilliant; everything else crashes and burns.