Every Movie Role Tom Hanks Turned Down!
Could Tom Hanks have saved Batman Forever?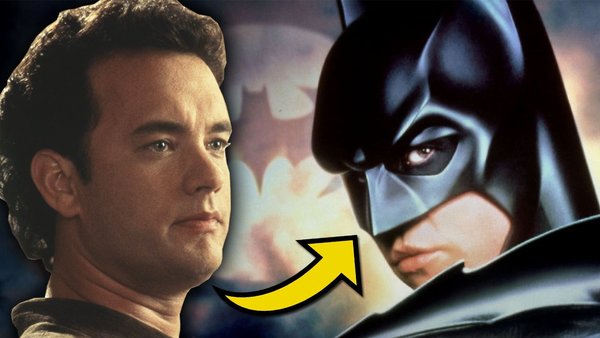 When you hear the name Tom Hanks enter a conversation, your mind will likely wander off to your own personal favourite performance given by the legendary thespian.
Perhaps you remember a sweet and joyous childhood, enhanced by a talking cowboy called Woody and his pals in Toy Story. Maybe you simply can't stop yourself from screaming "WILSON!" at the top of your lungs, much like Chuck Noland in Cast Away. Or you might just shed a tear at the thought of Captain John H. Miller's death in Saving Private Ryan.
Away from those and many more outstanding turns, though, everyone's favourite Tom very nearly appeared in a number of other all-time greats, and a few all-time flops, which likely would have had a huge impact on his now iconic career... for better or worse.
Over the years, the two-time Academy Award winner has turned down eventual sci-fi classics, esteemed dramas that any actor would be more than happy to put on their CV and even the chance to don one of the most famous costumes in all of pop culture.
Everybody wanted a piece of the Hanks. But, for a variety of reasons, these particular projects had no choice but to look elsewhere...
15. Groundhog Day - Phil Connors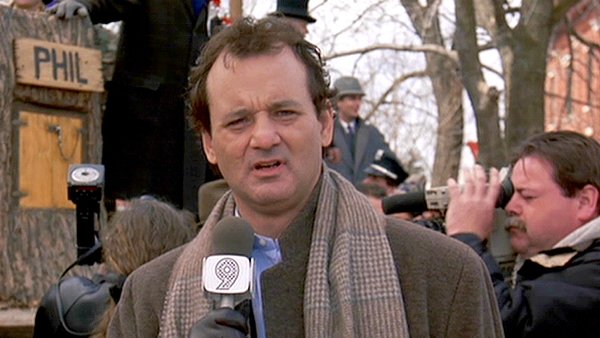 Bill Murray, much like Tom Hanks, is a performer who boasts a boatload of now-iconic characters on his acting CV.
With his one-of-a-kind charm and untouchable, dry sense of humour, Murray burst onto the scene in the early 80's and by the end of the decade he was starring in the likes of Scrooged and the sequel to a hugely successful Ghostbusters film.
However, one of his most famous roles, that of Phil Connors in Harold Ramis' 1993 comedy classic, Groundhog Day, very nearly went to another star on the rise. Ramis has gone on record to state that Hanks was his first choice going into the project. However, Hanks later told Ramis that, "Audiences would have been sitting there waiting for me to become nice, because I always play nice. But Bill's such a miserable S.O.B. on and off-screen, you didn't know what was going to happen."
It's not like Hanks was spoilt for work at this time anyway, with the actor appearing in Philadelphia (a film he won an Oscar for) and Sleepless in Seattle that same year.