Every Movie Role Tom Hanks Turned Down!
14. When Harry Met Sally - Harry Burns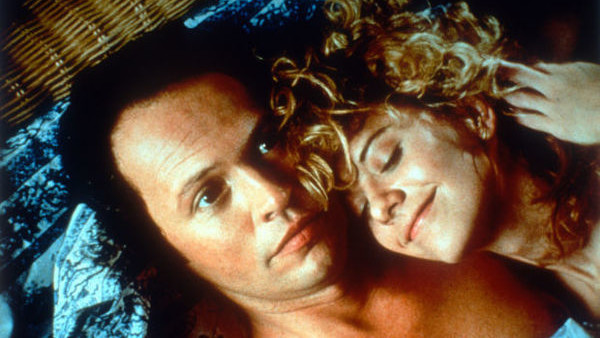 Is there another movie couple as well known as Harry Burns and Sally Albright?
With the outstanding chemistry of Billy Crystal and Meg Ryan on show throughout, 1989's When Harry Met Sally boasts some of the finest moments in the genre's history, including that diner scene.
Yet, Mr. Crystal wasn't in fact the only named linked to the part of Harry. A whole host of Hollywood heavyweights were being considered, with the likes of Harrison Ford, Michael Keaton, Jeff Bridges and Bill Murray all being mentioned in the conversation.
But, before Crystal was eventually offered the role, Tom Hanks actually passed up on the opportunity to star opposite Meg Ryan (something he would later do in Joe Versus The Volcano, Sleepless in Seattle, You've Got Mail and Ithaca) due to him feeling as though the material was too lightweight for his liking.
Crystal went on to be nominated for a Golden Globe for his turn as Harry and would later follow in Hanks' footsteps by voicing a Pixar character by the name of Mike Wazowski in the Monsters Inc. series.