Every Movie Role Tom Hanks Turned Down!
13. The Shawshank Redemption - Andy Dufresne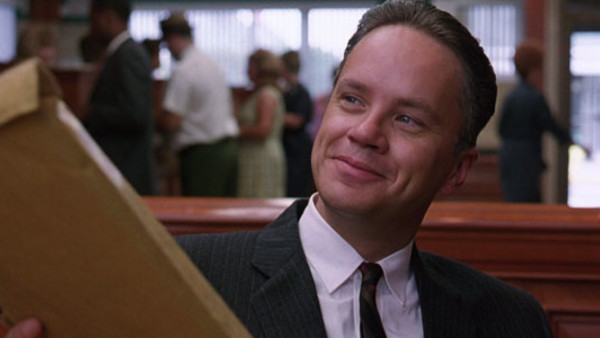 Not for the last time on this list, Tom Hanks turned down this particular role because he preferred the look of another on the horizon.
When putting together the 1994 cinematic adaptation of Stephen King's novella, Rita Hayworth and Shawshank Redemption, Frank Darabont offered the leading part of Andy Dufresne to many of the usual suspects. Tom Cruise, Kevin Costner and, of course, the main man Tom Hanks were all presented the role, but declined for various reasons. Cruise wasn't interested in being directed by a fairly new director, Costner had obtained the lead in Waterworld, and Hanks had decided to star in Forrest Gump instead.
Hanks went on to secure his second Academy Award win for his performance as Forrest Gump and Tim Robbins was ultimately cast in the role of Dufresne in The Shawshank Redemption, which is currently ranked as the #1 Top Rated Movie on IMDb.
So, this ended up being a wise move for all involved. Except for Kevin Costner, that is, who would surely like to forget passing up this legendary production to dive head first into the damp squib that was Waterworld.