Every Universal Orlando Halloween Horror Nights House 2023 - Ranked
Which is the scariest house at this year's Halloween Horror Nights? We survived HHN32 to find out!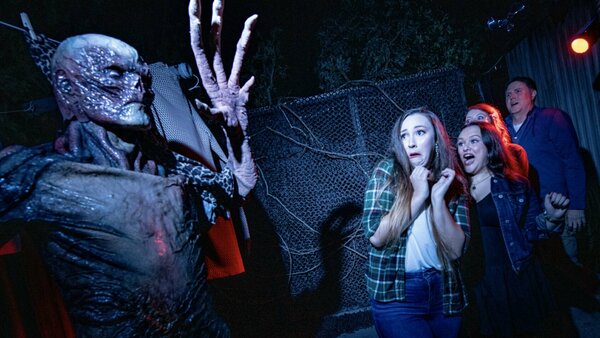 Each fall the dark and twisted Halloween Horror Nights takes over Universal Studios Florida.
At this ticketed event, fans of All Hallow's Eve are immersed in the giddy horror as the park becomes home to 10 haunted houses and 5 ghoulish scare zones, all filled with delightfully wicked treats to eat.
This year you will find yourself chased by chainsaw wielding scare actors, come face to face with a hoard of Megans or take in a show that sees you head into the world of ghoulish nightmares.
HHN32 features an all new icon named Dr. Oddfellow and runs for a record-breaking 48 nights this spooky season as the event celebrates its 32nd event.
HHN32 contains big names we all know and love like Naughty Dog's The Last of Us and Stranger Things season 4. It even has some home-grown stories like the return of Duelling Dragons and Dr. Oddfellow's Twisted Origins
Universal Orlando Resort kindly invited WhatCulture to take an R.I.P Tour of all the houses that feature at HHN32. In one night we got to experience everything that HHN has to offer with a group of brave, horror loving individuals.

When ranking each house we've tried to stay as neutral as possible, judging each on the story, scares and overall design.
We've attempted to keep this review of the houses as spoiler free as possible.
10. Chucky: Ultimate Kill Count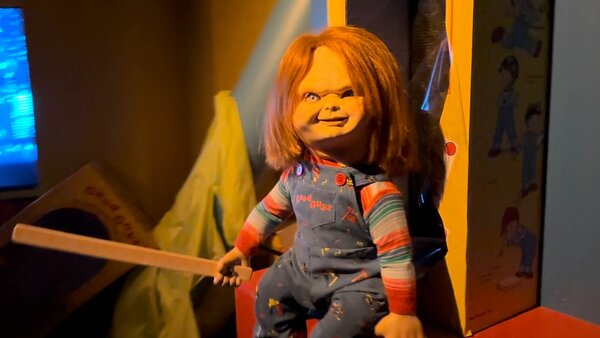 The House
Welcome to Chucky's slaughterhouse. Chucky heard that there was going to be a house based on his very own television show. Unfortunately for him there were no deaths in the maze. Determined to up his kill count Chucky has taken over all the dolls inside the maze.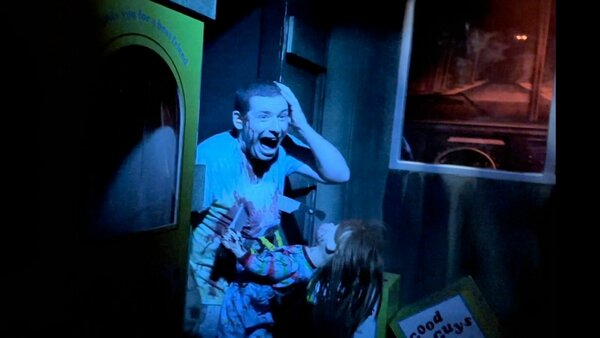 The Verdict
Chucky: Ultimate Kill Count had some great moments with Chucky dolls, especially the very first Chucky that greeted you as you entered the house.
If you are fan of Chucky you will definitely enjoy all the different kills from the new television show and the movies. It was nice that although it centred around the tv series, the classic movies were not completely forgotten or ignored.
Compared to the other houses of the night, Chucky: Ultimate Kill Count felt like it lacked a bit of something. It wasn't as scary as some of the other houses and didn't have the same elaborate sets. We struggled to hear what all the different Chuckys on the screens throughout the house were saying.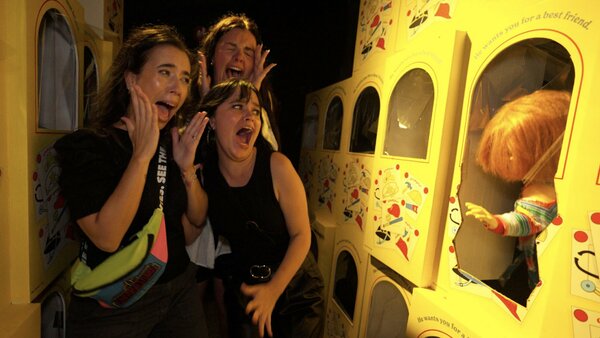 It's likely that multiple visits to Chucky: Ultimate Kill Count will improve its rankings, but in a one off visit that many guests might experience, other mazes will envelop you into the story better
As a fan of Chucky it feels sad to place this at the bottom of the list, but the other houses at HHN32 were overall better than this one.