Every Universal Orlando Halloween Horror Nights House 2023 - Ranked
9. Dueling Dragons: Choose Thy Fate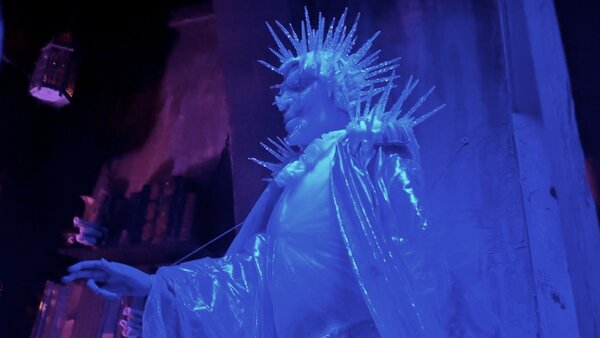 The House
Based on the now closed Islands of Adventure attraction, this house takes you into a battle of fire and ice as two wizards have been turned into dragons by Merlin. Seeking out Merlin's spell book, there are two paths and you must choose which way to go.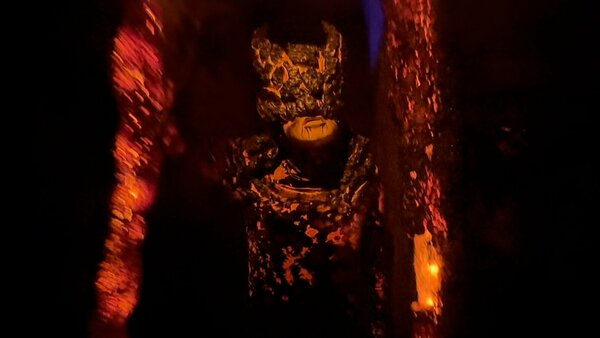 The Verdict
Filled with big sets, this house has beautiful moments and creepy woodland creatures. You'll see the the glowing Merlin's spell book, the huge oak tree and other massive set pieces.
As the battle between Blizzrock and Pyrock (the two warlocks) rages on, you'll find yourself coming into contact with plenty of fire and ice characters. Each of these characters have stunning costumes, particularly the ice ones.
The end of the house sees you "choose thy fate" with two different paths; ice or fire. That night we selected the path of the victor.
The reason this house falls so low on this list is that unfortunately we did not find it as scary as the others. Despite the beautiful staging, there are other houses on this list that combine magnificent sets with scarier moments.
If you are a huge fan of Universal Orlando Resort and know all about the Dueling Dragons ride this house is based on, it's likely this maze will feature in your top 5, but in attempt to take a neutral standpoint, we think other houses come out on top.