Everything You Need To Know About Universal Orlando Resort's Halloween Horror Nights 2023
Here is your ultimate guide to all things Halloween Horror Nights 2023....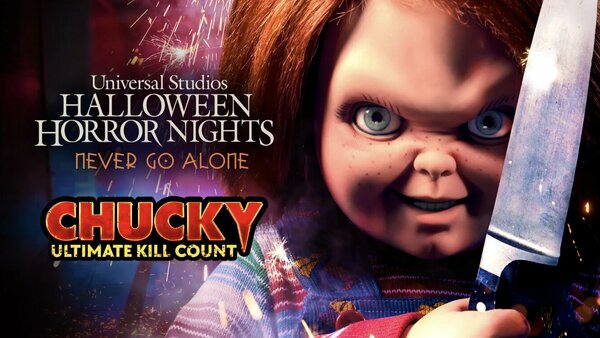 It's won't be long before Universal Orlando Resort is ringing with the screams of everyone enjoying this year's Halloween Horror Nights.
Each year, Universal Studios Florida is transformed on select nights into a horror fans paradise. Hordes of vampires, creatures and even the dark zodiac will be roaming the streets of the park. Terrifying houses will transport you into your favourite scary video games, television shows and movies. On top of that the twisted minds of Universal's creative team will take you into some dark tales all of their own.
This year marks the 32nd HHN to come to Universal Orlando Resort and there's plenty to experience. A new icon has been revealed for this year's event, with the return of Dr. Oddfellow. The immortal being has had a part in every bit of this year's event, so watch out for his symbol across the park's Scare Zones.
From unique bars and foods to revealing behind-the-scenes tours that give you a chance to look at the horror houses with the lights turned on.
If you've never been to Halloween Horror Nights before it can overwhelming all the different things to learn and enjoy. Luckily for you, we've compiled everything you need to know about this year's event
Here is your ultimate guide to all things Halloween Horror Nights 2023....
5. The Big Name Houses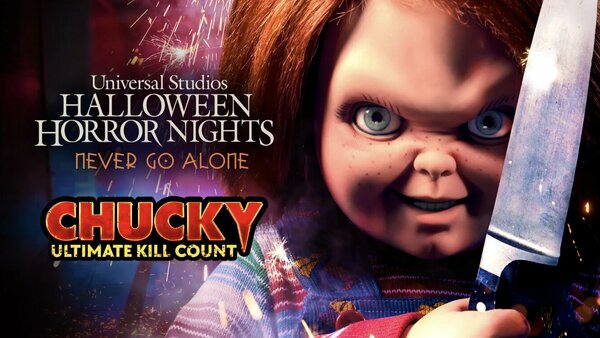 Each year Halloween Horror Nights creates mazes based on some of our favourite horror movies and television shows. The famous event draws some of the biggest names and even features houses based on intellectual properties that haven't been released yet.
This year's event features five IP houses, here's what Universal Orlando Resort have in store this year...
Chucky: Ultimate Kill Count
Things get a little meta in Chucky's horror house at HHN32. The Universal team have created a maze to celebrate the demented doll's television show, but the real Chucky isn't pleased that there was no actual deaths... so he wants to put that right! Chucky has "hijacked" his maze and all the dolls inside to create his own "slaughterhouse."
The Last of Us
Based on the Naughty Dog video game, you'll find yourself in the post apocalyptic world where humans have been infected by a fungal virus. You'll follow in the footsteps of Joel and Ellie as they face Runners, Stalkers and Clickers. Venturing through the Pittsburgh Quarantine Zone, The Hotel Grand and the city's dark tunnels you'll encounter more than just the infected, "hostile" Hunters are lurking in the shadows.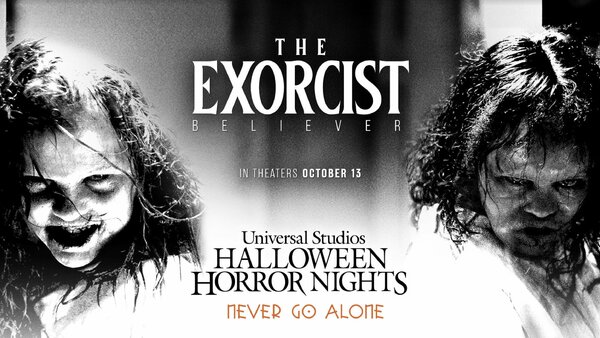 The Exorcist: Believer
Based on the latest story in the Exorcist franchise, The Exorcist: Believer takes you to a place where the ultimate evil has returned. After two girls go missing in the USA and have no memory of what happened to them but it appears they didn't return alone. You'll journey through Haiti "where an innocent purchase of a strange folk doll with three eyes leads to the opening of a demonic portal" and then see how dark forces are out to take possession of the girls... and your soul.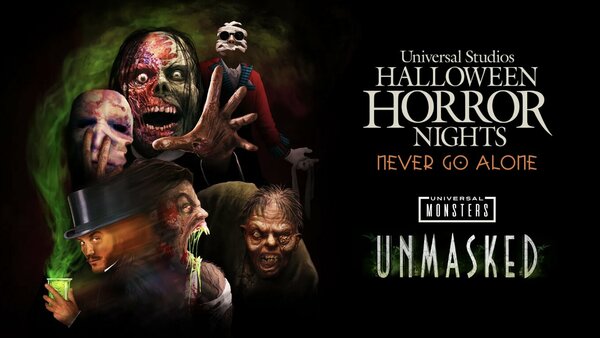 Universal Monsters: Unmasked
Paris is the setting for this year's Universal Monster house and features plenty of horrifying characters. As you enter the Parisian catacombs you'll uncover "dark secrets" as you come face to face with The Phantom of the Opera, The Hunchback of Notre Dame, Dr. Jekyll and Mr Hyde as well as Dr. Jack Griffin, aka The Invisible Man.
Stranger Things 4
After featuring two hugely successful mazes in the past, Stranger Things returns to HHN. This time the house is based on the hit fourth season. This time when we enter the Upside Down we come up against Vecna's curse. The house will feature some of the classic moments from the show including Hawkins Lab, the Creel House and "Vecna's chilling mindscape".