Extraction Review: 7 Ups & 3 Downs
Chris Hemsworth elevates Netflix's new action thriller to greatness with a career-best performance.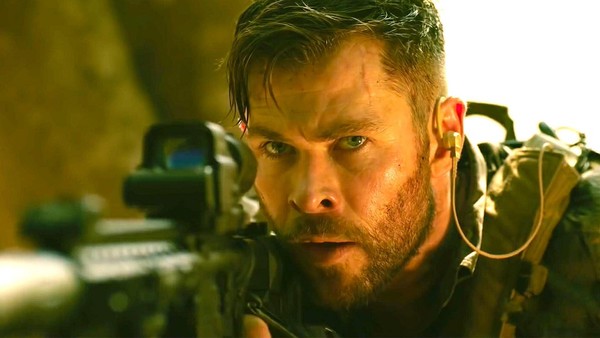 Netflix's latest original movie comes in the form of this hardcore action flick that gives Chris Hemsworth a chance to be a hero - or at least a different kind of hero than the one we're used to seeing him portray in the Marvel Cinematic Universe.
Yes, that's right, the MCU's God of Thunder trades in his hammer for various lethal firearms in Extraction as he attempts to track down and rescue a young boy who was kidnapped by one of his father's rivals in an ongoing drug war.
Hitting the streaming service on Friday, the action thriller reunites Hemsworth with Avengers: Endgame's Sam Hargrave and the Russo Brothers, and will no doubt be a popular choice for fans of both the film's star performer and its genre; but the question you'll probably find yourself wondering is if it's really worth the watch. Well, let's find out, shall we?
Truthfully, Extraction earns its status as a thriller, delivering enough nail-biting tension and some beautifully shot action sequences to offer its own contribution to the genre, and even though it does falter along the way, it's carried through it's weaker moments by Hemsworth's outstanding performance.
First, the negatives...