First Poster For Maggie, Arnold Schwarzenegger's Zombie Movie
Abigail Breslin co-stars as Arnie's daughter who is turning into the undead.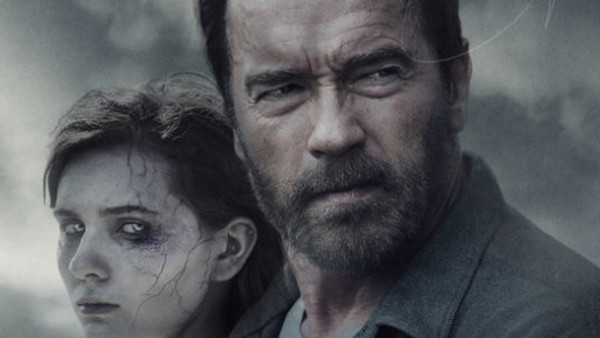 When Lionsgate picked up Maggie for distribution they immediately pulled it from the Toronto Film Festival. Some months later and the film is finally nearing its public premiere at the Tribeca Film Festival instead. In the meantime, we've had a trailer for the film - which you can see at the foot of this post - and, now, this new poster.
I'm not sure the photoshop work is entirely convincing, but the poster at least gets the idea across: Arnie plays the dad of a young girl who is zombified and turning, and he's taking this hard. As you would. Maggie herself is being played by Abigail Breslin. From the script, which earned John Scott 3 (and that is his real name) a position on the Blacklist, both Breslin and Schwarzenegger have some heavy lifting to do in this story, of very different kinds. One has to play zombie, one has to play a deep, soul searching kind of despair and fear. You'll have to excuse my scepticism about Arnie's acting chops for now. I hope Maggie proves me wrong, and if it does, this will be an impressive, late-career change of direction for the big fella. After Tribeca, Maggie will hit US cinemas and VOD on May 8th. Here's that trailer I promised. https://www.youtube.com/watch?v=UgjrjR42Ado