Former WWE Star AJ Lee Co-Writing 47 Ronin Movie Sequel
Universal's 47 Ronin follow-up brings in Scrappy Hearth Productions duo AJ Mendez and Aimee Garcia.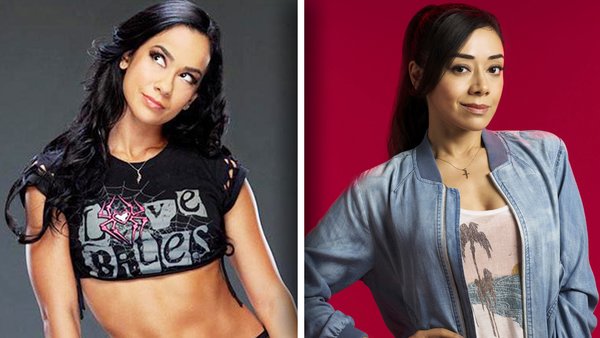 With Universal 1440 Entertainment having recently announced that Mulan's Ron Yuan will be directing a 47 Ronin sequel, now comes word on who'll be writing this picture.
As first reported by Deadline, wrestler-turned-New York Times bestselling author AJ Mendez and Lucifer actress Aimee Garcia have signed on to pen this follow-up to 2013's Keanu Reeves-starrer.
Mendez and Garcia recently formed Scrappy Heart Productions, which is currently at work adapting AJ's Crazy Is My Superpower memoir. The duo have also worked on IDW Publishing's Dungeons and Dragons comic book, the comics' take on Netflix's Glow, and have authored a Wonder Woman tale that will be available this July.
In a statement, Garcia promised that this to-be-titled 47 Ronin sequel will be "a diverse and inclusive action film" with "powerful female leads" that will mesh with "director Ron Yuan's vision to blend martial arts, horror, cyberpunk and action".
That initial 47 Ronin movie – itself loosely based on the famed legend of Chūshingura – had Keanu Reeves leading the charge as a group of samurai sought to avenge their dishonoured, deceased master.
What's a little surprising about a sequel to this picture finally happening, is that 47 Ronin was a huge box office disappointment – taking home a global $151 million haul from a budget believed to be somewhere between $175 million and $225 million.
Create Content and Get Paid
---