Giorgio Serafini Interview: Senior Moment, Working With William Shatner And Christopher Lloyd, More
Senior Moment director dishes on William Shatner almost accidentally hitting on his wife.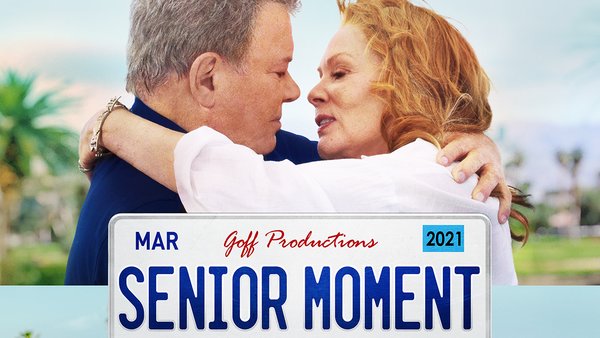 Even at 90-years-old, William Shatner is still as active as ever, and fellow prolific actor Christopher Lloyd isn't too far behind.
The two star together in Senior Moment, which was released late last month and is directed by Giorgio Serafini. The film explores Shatner's character Victor Martin finding youth in retirement following the loss of his license as a former NASA test pilot. He ends up falling in love in the process and has his buddy Sal, portrayed by Lloyd, along for the figurative and literal ride.
They're joined by Jean Smart and a slew of other established actors and colorful characters. Not only is it a movie perfect for these uncertain-albeit-hopeful times, it's also Serafini's first time experimenting with comedy and he enjoyed every second of it.
With Senior Moment out now theatrically and digitally, Serafini spoke to WhatCulture about what went into making it, getting Shatner and Lloyd, a funny story from the set, the cast's chemistry, how it differs from other projects he's done, and more.
CONT'd...