Godzilla Vs. Kong: 20 WTF Moments
The most satisfyingly insane film of the year (so far).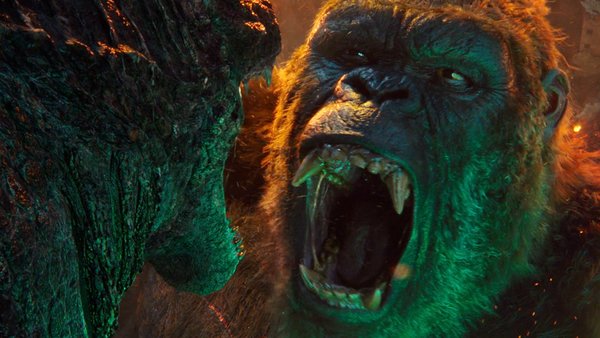 Almost two-and-a-half years after it began filming, Godzilla vs. Kong is finally out in cinemas and available on streaming services around the world, and the general reception from critics and audiences alike has been solidly positive so far.
Far away from the disappointing dreariness of 2019's Godzilla: King of the Monsters, Godzilla vs. Kong is very much the escapist thrill-ride audiences are doubtless craving at the moment.
More than anything, it doesn't leave viewers wanting for WTF moments that don't merely tug enthusiastically at the fringes of plausibility - they throw the damn logical rulebook out the window.
But the majority of Godzilla vs. Kong's absurdity is to the film's enormous benefit - it isn't remotely trying to be a grounded slice of blockbuster entertainment, instead wearing its cartoonish silliness on its sleeve.
Across a lithe 113 minutes, director Adam Wingard delivers a slew of insane and unforgettable moments, from shocking plot twists to mind-blowing action beats, strange character tics, and a few ambitious, world-expanding surprises.
Above all else, you won't go more than a few minutes without being shocked, baffled, amused, or awed throughout Godzilla vs. Kong. Isn't that what matters most here?...
20. The Ridiculous Needle Drops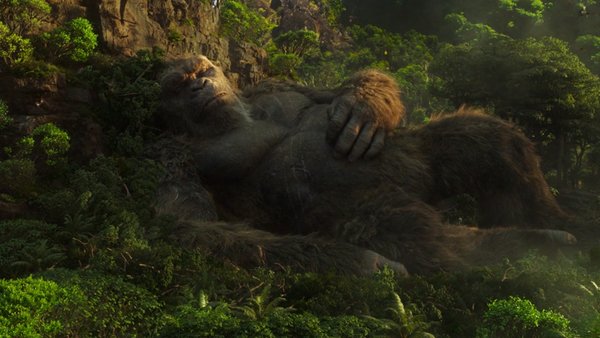 Godzilla vs. Kong's lighter tone compared to the other MonsterVerse movies is cemented in the very first scene, where Kong is shown going about his daily routine on Skull Island - namely scratching his giant ass and taking a shower under a waterfall - set to Bobby Vinton's classic tune "Over the Mountain Across the Sea."
It's just the first of several unexpected needle drops throughout the movie. Later, when Kong is being transported on a barge, Elvis Presley's version of "Loving Arms" can be heard, and in the film's very final scene, Kong swings around Hollow Earth to The Hollies' classic version of "The Air That I Breathe."
If these musical licks don't make it clear you're in for a more playful, less-serious ride than Godzilla: King of the Monsters, nothing will.