Golden Globes 2017: 7 Ups & 6 Downs
The best, worst, and weirdest moment from the night Hollywood gets drunk.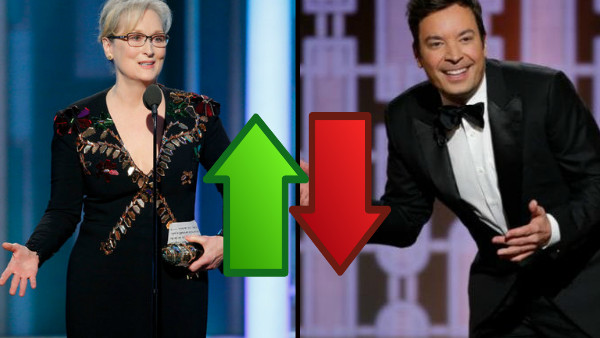 Awards season is well underway, and we've arrived at what is often everyone's favourite stop on the road to the Oscars.
The Golden Globes are, in theory, the younger, funnier sibling of the Academy Awards; where all the celebs get hammered, a few surprises happen, and everyone seems to have a good time.
Voted for by the Hollywood Foreign Press Association, they love to both spring a shock and rewarded the most zeitgeist-y TV shows and movies around, both of which happened this year, although there was still plenty that went as predicted too.
Presented by Jimmy Fallon (the lesser of the two late-night Jimmys), this year's awards were a little blander, and the surprises felt particularly undeserving. Still, in between Fallon's jokes and people getting movies wrong, there was still plenty to celebrate as well.