Golden Globes 2017: 7 Ups & 6 Downs
Ups...
7. Wiig And Carell As The Hosts We Should've Had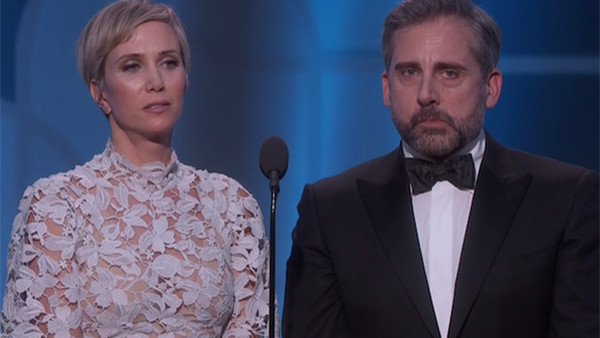 Your Golden Globes 2018 presenters?
If they want the job, you suspect it's theirs, given the reception that has followed Kristen Wiig and Steve Carell presenting the award for Best Animated Feature.
The pair each took a trip back to the childhood memories of going to see animated movies for the first time, which took hilariously dark turns - tales of seeing Fantasia and Bambi turning into those of divorce, dead dogs, and disappearing grandfathers. Weird, perfectly pitched, and totally hilarious, it was one of the night's real comedic highlights.