Guardians Of The Galaxy Cast Release Statement On James Gunn
"The theme of redemption has never been more relevant"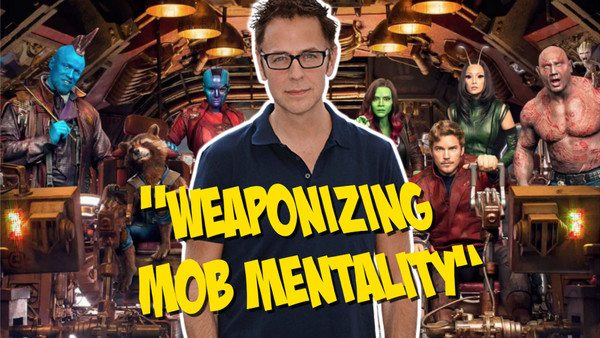 Following his removal from Guardians of the Galaxy 3, the film's principle cast have now come out in support of director James Gunn.
In an open letter released on twitter last night, Chris Pratt, Zoe Saldana, Dave Bautista, Karen Gillan, Bradley Cooper, Vin Diesel, Sean Gunn, Pom Klementieff, and Michael Rooker co-signed a statement backing their former colleague and urging Disney to reconsider his sacking.
The story began when a series of Gunn's tweets - some dating back around 10 years - were unearthed in a targeted political campaign designed to discredit him. With the firing of Rosanne Barr under similar circumstances still a talking point, Disney felt they were left with no choice but to let Gunn go.
Gunn had been set to play a pivotal role in Guardian's of the Galaxy 3, which was one of the flagship movies of Marvel's highly anticipated Phase 4 stage of the MCU. The director had previously worked on both instalments of the franchise as well as Doctor Strange, making him responsible for much of the project's critical acclaim.
A petition, which currently has in excess of 350,000 signatures, was launched for Disney to reinstate him to the film, but this statement from the cast is the most high profile support seen yet.
Whether or not the statement has any impact on Disney's decision remains to be seen, but given the popularity of both the actors and the importance of the characters they portray, a refusal to reinstate Gunn could well create more problems than his original tweets.