Guardians Of The Galaxy Holiday Special: 10 Songs It Must Include
The MCU Guardians of the Galaxy Holiday Special is coming, but which songs should it feature?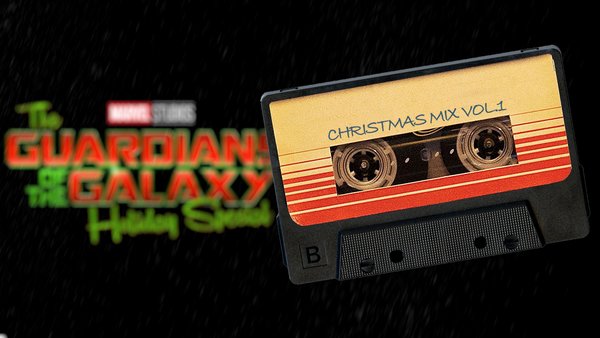 When it was announced way back in 2012 that Marvel fans would be treated to the studio's first intergalactic space movie, Guardians of the Galaxy, the internet was a swarm of predictions about what the movie could be.
One thing that nobody could have predicted was the killer soundtrack the movie was going to star.
The film follows the story of Star-Lord, a Celestial-Human hybrid who was abducted from Earth in 1998 and how he is now living as an intergalactic outlaw. The character clings onto any memory of Earth that he can with one of his pride possessions being a collection of mix-tapes featuring music from the late 1960s to the late 1980s.
With the majority of the film's music coming from the personal collection of Star-Lord himself, we should expect a Christmas themed mix-tape ahead of the character's next outing in The Guardians of the Galaxy Holiday Special, streaming on Disney+ in December 2022.
But which songs might the film's director, James Gunn, pick for his seasonal movie? Here are 10 Christmas classics that absolutely must appear in the upcoming holiday special.
10. Christmas Wrapping - The Waitresses
First released in 1981 on the compilation album, A Christmas Record, "Christmas Wrapping" by The Waitresses has cemented itself as one of the most well known Christmas songs thanks to its numerous appearances on Christmas holiday compilation albums.
The song was written and produced by Chris Butler who would go onto work with the band on their future singles including "I Know What Boys Like" after his success with "one of the best holiday pop songs ever recorded".
Thanks to the cool-sounding electric guitar that starts the song off and the iconic instrumental jingle that plays throughout the chorus and the opening of the track, I think this song would be a perfect way to open the special.
It would be extremely cool to see The Benatar travelling through space with this new-wave song playing over footage of Peter Quill and Drax the Destroyer putting up the Christmas tree, with little to no help from Rocket and Groot.