How A Nightmare On Elm Street Remake Should Be Made
Wes Craven's estate are in the market for a new Freddy...
The news is out: there's a new nightmare coming home to one very familiar street, resurrecting an old evil from his resting place for another round of death by dream demon. Yes, Freddy Krueger is coming back in A Nightmare On Elm Street once again: but what exact form his rebirth will take is yet to be decided upon.
With a whopping 35 years of fan love for the franchise coming from nine movies under the banner, Freddy has been from the boiler room to hell itself and all the way back again, but that's not to say his adventures are over. The dream dimension has whole world full of opportunities where imagination can become reality, if only the right mind is tapped for the weirdest and most wonderful horror stories to tell inside of it.
Whether you love or hate it, Christmas really has come early for the blade-fingered baddie. But how did this whole deal come about? And what nightmare comes next?
8. The Craven Estate's New Nightmare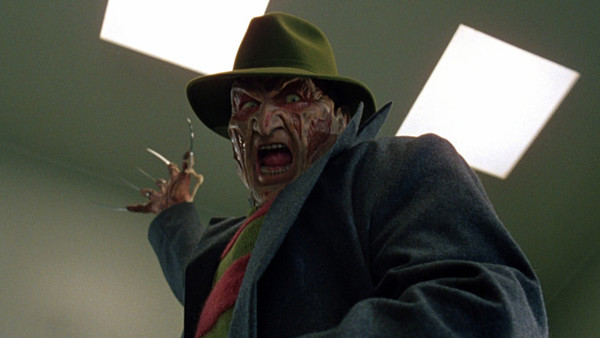 Just two months ago, the Nightmare property reverted back to Wes Craven's estate after being in the hands of Warner Bros. and New Line Cinema for over three decades. Due to a law that allows writers to reclaim their work after 35 years, the Cravens have waited patiently to get both the rights to the Nightmare film series and its star Freddy Krueger back in hand, and aren't wasting any time getting to creating a fresh new take on their family legacy.
As Bloody Disgusting originally reported on, the Craven estate have announced they're actively taking pitches for a new entry into the saga right now. There's been no report how they're going to go about this - so whether they'll be looking at a reboot, a sequel, or even a TV series to expand on the Krueger legend is unclear - nor have there been any revelations on if they have a distributor, or even any financial deals in place to secure whatever pitches they might decide to go with.
In short, it's at an incredibly early stage in the process. But there's still reams of excitement at the prospect of the Springwood Slasher coming back under the power of people who care about the franchise more than its profitability, and can channel Wes Craven's passion for sublime, innovative horror in a way that pays respect to his creation in a fitting way.