James Bond: Every Roger Moore Movie Ranked Worst To Best
For your eyes only...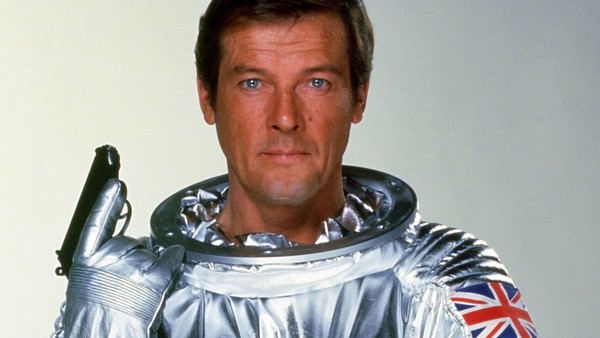 With the passing of Sir Roger Moore last month at the age of 89, the world lost not only a cherished James Bond star and ambassador, but first and foremost a British icon, a genuinely warm, good-humoured and charitable man, and a bonafide national treasure.
Such was his tremendous legacy in the arts that his death has left a monumental void in the hearts of both 007 fanatics and general cinema fans alike. When it comes to his most famous role as Ian Fleming's impervious spy, though, his absence is most strongly felt of all; Sir Roger is the first Bond actor to leave us, and the one who in many ways was the most beloved.
Sir Roger, armed with quick barbs and eyebrow raises aplenty, calmly and confidently steered James Bond through the 70s and well into the 80s, an era of 007 history well renowned for cementing the Bond films as colourful slices of self aware, bombastic entertainment above all else. His Bond, simply put, was a superhero consistently trusted not only to save the day, but to have a blast doing it.
Although one of the premiere faces and voices of the James Bond franchise is gone, his works will of course live on, eternally treasured and cherished by grateful audiences the world over. When it came to pure entertainment, nobody did it better.
7. A View To A Kill (1985)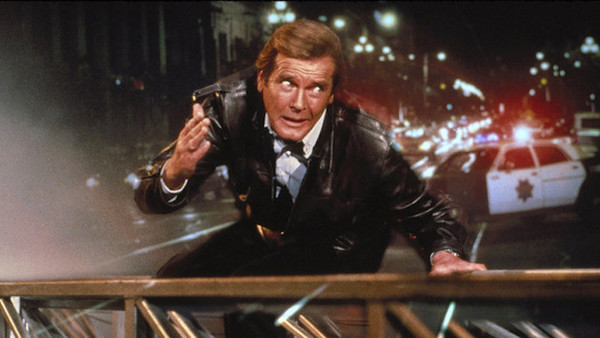 By the time Moore's seventh and final Bond film came along, it was clear that his historic reign as 007 must come to an end. At 58 years old, Sir Roger could no longer convince as Her Majesty's finest and toughest. What's more, with the tired recycling of previous films on display in A View to a Kill, the need for a shakeup was more evident than ever.
The opening snowboard stunts are tarnished by the infamous use of a Beach Boys cover song, and things hardly improve from that point onwards. Bond tackles a genetically enhanced madman who schemes to take control of the microchip market by nefarious means. The basic plot is a pale imitation of Goldfinger that suffers from the comparison to the immensely superior film.
Christopher Walken's cackling superhuman is one of the brightest spots, however, frequently taking sweet relish in his villainy. Bolstered by the ferocious May Day at his side, no-one could accuse AVTAK of featuring unmemorable villains. Duran Duran's title track is also one of the very best tunes in Bond's storied musical history, with fans still dancing into the fire 32 years later.
Unfortunately, with the film's uninspired plot, hapless shrieking Bond girl, flat action sequences, largely dull locations and formulaic storytelling, it's hard to argue A View to a Kill as anything better than Moore's very worst. Timothy Dalton would usher in a short-lived era of a Bond more faithful to Ian Fleming's literary creation, but you'd be forgiven for wishing it began one film earlier.
Best Moore Moment: Sir Roger, more than any other Bond, was always tickled by the inherent absurdity of 007 as an internationally recognised secret agent, so infiltrating Zorin's estate under the guise of "James St. John Smythe" is only too fitting. Possibly the most conspicuous cover name imaginable, and one that immediately stands out on any guest list, St John Smythe is a name that Bond is frequently forced to repeat for understandably suspicious witnesses.