James Bond: Ranking The 007 Actors From Worst To Best
7. David Niven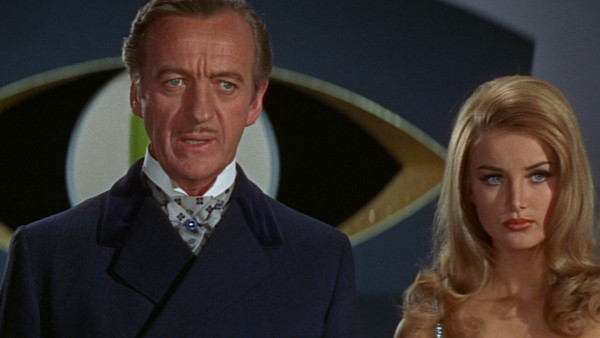 Although many of the characters are credited as 007 (including ones played by Woody Allen and Peter Sellers), David Niven plays the 'real' version of cinema's most famous spy as long-retired legendary agent Sir James Bond in 1967's Casino Royale. Despite the presence of an all-star cast and crew (Orson Welles as Le Chiffre, segments directed by John Huston), the absurdist spoof isn't particularly good and is now best remembered for its curiosity factor rather than its merits in filmmaking.
As well as the huge ensemble cast, the production went through numerous writers and directors that turned the project into a confusing, incoherent, largely unfunny and self-indulgent affair. In fact, Casino Royale was one of the most expensive movies ever made at the time, the $11m budget equivalent to almost $80m today.
Having to contend with an overwrought script and jokes that continually fall flat, Niven doesn't make much of an impression and squanders the potentially memorable role of James Bond as a distinguished older gentleman.