James Bond: Ranking The Theme Songs From Worst To Best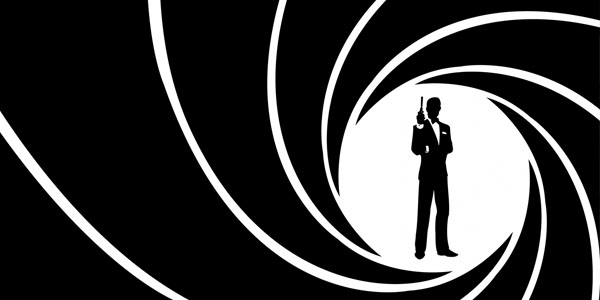 In 1962, Monty Norman created one of the most indelible movie theme tunes of the 20th century. With some help (whether he liked it or not) from John Barry, the James Bond Theme was born. With lightly intensifying horns and brushed drums, a guitar twangs out the now familiar melody. Ask anyone to sing the theme, and you'll get the same response: "Dun du du dun dun, dun dun dun dun du du du dun..." The song has permeated pop culture for the past 50 years that the film series has blasted onto our screens, and if the performance of Skyfall is any indication, it won't be fading from our collective memories any time soon. But it wasn't until the following film, 1963's From Russia With Love, that the standard template for a Bond theme would be created. With Matt Monro's wistfully romantic title track closing the film out, audiences were treated to a new tradition: the Bond theme tune. If any reservation was had about where this newly minted tradition was going, Shirley Bassey put them to rest as she belted out the 1964 classic, Goldfinger. With reckless abandon, Dame Shirley told the tale of a man whose kiss of death sealed the fate of all he touched. The music and film world would never be the same, as this fused together the James Bond film series with title ballads that, while varying in quality, took enough of a chance to promise the best time you could have in the cinema. Which brings us to why we're here today: it's time to rank, once and for all, the best of 21 eligible James Bond theme from the absolute worst to the best in show. Before we get started, there's obviously two big questions that are being asked. The first: why 21 themes out of 23 films? Well, there are two obvious exceptions made to keep things interesting: The James Bond Theme and Die Another Day are disqualified for obvious reasons. In the case of the first, it's disqualified because it's
the
James Bond theme. Its legacy takes it out of the equation, as it clearly is the best recognized (and arguably the best ever) theme from the series. Similar disqualification is had with Die Another Day, except it's the antithesis of the previous example. If your theme tune is so bad that Elton John, The Royals, and David Arnold (who was the in house Bond composer at the time) all hate it with a flaming passion, in addition to millions of Bond fans worldwide, you clearly don't have any business being talked about in polite company. Though if anyone really wants to take the hit and defend the theme tune, for whatever insane reason you may have, strike fast and strike hard in the comments section. The second question would be, hasn't this author already covered similar ground in a previous list?
Why yes
, this author has already tackled the top 10 Bond themes in a previous article. However, this isn't a mere rehash of that previous story. If anything, this is time to mess with rankings, shift the status quo, and re-evaluate the songs in a wider context with all of the other songs. In other words, it's not going to be as simple as cut and paste - in fact, the previous article was only consulted to provide the hyperlink above. Besides that, this is a clean slate. With that in mind, let's rank the James Bond theme songs from worst to best...
Mike Reyes
Mike Reyes may or may not be a Time Lord, but he's definitely the Doctor Who editor here at What Culture. In addition to his work at What Culture, Mr. Reyes writes for Cocktails and Movies, as well as his own personal blogs Mr. Controversy and The Bookish Kind. On top of that, he's also got a couple Short Stories and Novels in various states of completion, like any good writer worth their salt. He resides in New Jersey, and compiles his work from all publications on his Facebook page.
See more from Mike