James Gandolfini: 5 Awesome Performances And 5 That Sucked
5 Awesome Performances...
5. Virgil - True Romance (1993)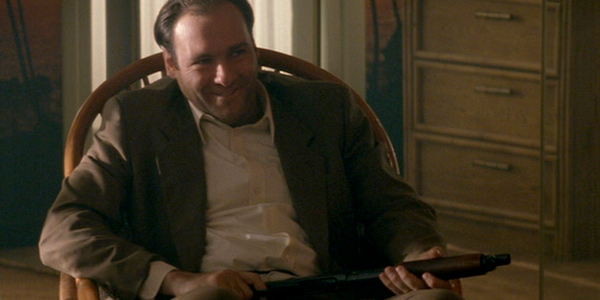 There were a few small roles in films before this - The Last Boy Scout cameo, bit parts in forgotten flicks like A Stranger Among Us and Money For Nothing - but it was with his performance as henchman Virgil in True Romance that James Gandolfini finally stuck out for audiences. Tony Scott's adaptation of Quentin Tarantino's original script is a sort of darkly comic crime thriller, with Christian Bale's deranged comic shop employee heading on a killing spree across the states with former sex worker girlfriend Alabama. Along the way they come a cropper of Alabama's former pimp Drexl (Gary Oldman with dreadlocks), whose murder is assumed to be drugs-related and puts the entire criminal world of California on their tail. Which includes Christopher Walken as Don Vincenzo Coccotti, Brad Pitt as hopeless stoner Floyd, with Val Kilmer playing Bale's hallucinations of Elvis. Gandolifini manages to stand out in this insane ensemble with just one intense scene, where he interrogates Alabama in a hotel room on behalf of the mob. Frightening stuff.