Jamie Dornan: 10 Previous Roles You May Have Missed
10 Shades Of Prior Acting Work.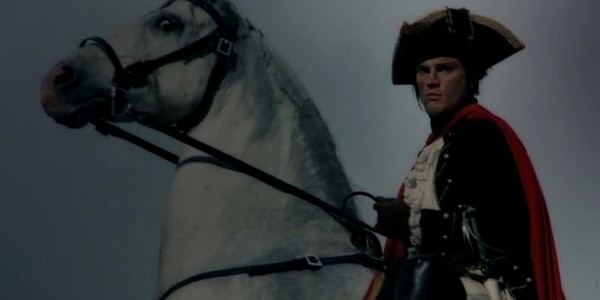 Thanks to Fifty Shades Of Grey, E.L. James' controversial erotic fanfic novel made flesh by director Sam Taylor-Johnson, the film's male lead Jamie Dornan has successfully gone supernova. Seeing as the picture is set to take over half a billion dollars at the world box office at the end of just two weeks on release, Dornan, evidently, backed a good horse. Now it's being reported that Dornan has declined to return as brutal horndog Christian Grey for the film's sequels, it looks like the Northern Irish actor has ridden the wave of success and bailed before times got tough (production on the sequels has already been, to say the least, troubled) with the astute forethought of a pro Hollywood player. Dornan has the co-lead in a couple of other upcoming 2015 movies (supernatural thriller The 9th Life Of Louis Drax and an as-yet untitled comedy-drama about a chef attempting to create the perfect restaurant, starring Bradley Cooper), but his sudden exposure as a bankable star means he now presumably has the opportunity to pick and choose whichever projects he likes. It's a big change from just a couple of years ago, when Dornan was practically unheard of by everyone but his mother. Anyone watching Fifty Shades Of Grey who failed to catch Dornan in a couple of recent TV projects may well assume this Christian Grey chap just came out of nowhere. Of course, an actor rarely ever comes 'out of nowhere', and hardly ever has an actor been given their own major film to headline without prior evidence that they can actually handle the job.