Jurassic World: 10 Reasons Why It's Such A Huge Success
Bigger. Louder. More teeth.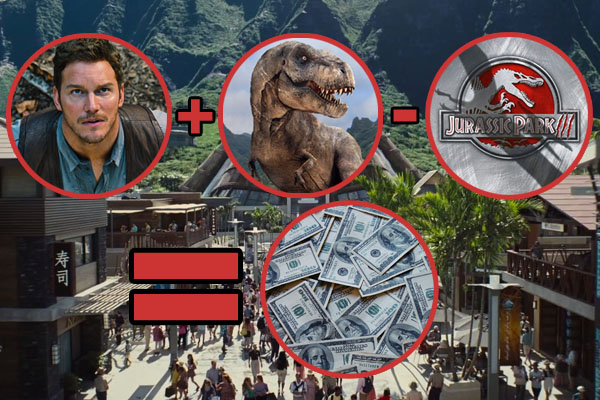 When Jurassic Park arrived in cinemas in June 1993, a big hit was always on the cards. Based on a bestselling novel of the same name by Michael Crichton and with box office supremo Steven Spielberg at the helm, Jurassic Park met expectations and promptly trampled them under foot to become the highest-grossing film ever made. Spielberg would return to the director€™s chair to oversee The Lost World: Jurassic Park four years later, but the sequel €" while also a big hit €" failed to match the original's gargantuan haul. And when Jurassic Park III followed the trend of diminishing returns on its release in 2001, the franchise was, thankfully, put on ice. Fast forward a decade or so and the rumblings of a fourth instalment grew louder. Relative newcomer Colin Trevorrow was charged with bringing Jurassic World to life and a release date was set for June 2015. As the release date neared, tracking figures became increasingly optimistic, with trade experts suggesting the film could even top $100 million in the U.S. on its opening weekend. Which it did. Plus another hundred million or so. Plus another $320-odd million worldwide. Jurassic World is the biggest box office surprise in recent memory and has been so ridiculously successful it€™s quicker to name the records it hasn€™t broken than the ones it has. To say Jurassic World€™s impact caught out industry insiders doesn€™t remotely do justice to its unprecedented numbers, but why exactly has the film become such a cultural phenomenon? Time to open the gates, head inside and uncover the secrets behind its extraordinary success.