Jurassic World 2 Post-Credits Scene Explained
Sometimes, it's not really worth waiting for...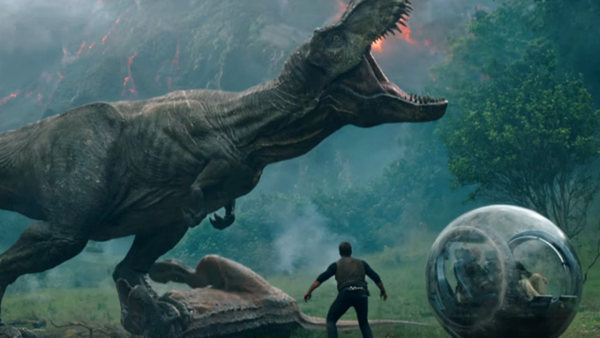 You'd think that, by now, the makers of Jurassic Park movies would know not to mess with the established formula. It makes money, even when the films aren't exactly top-notch, so straying too far and trying too many new things is probably just silly.
That would explain why Jurassic World: Fallen Kingdom feels so lacking in innovation (despite ANOTHER new dinosaur and some genre-splicing). It's still entertaining, of course, (for all of its flaws) but it doesn't feel new in any way.
What is new and different, however, is the fact that this is the first Jurassic Park movie with a post-credits scene. So, die-hard fans are encouraged to sit through the credits (if only to enjoy the excellent score again). But what is in the Jurassic World 2 post-credits scene?
Sadly, it's not actually all that worth waiting for. It doesn't really add anything that the end of the movie hasn't already stated and it seems a bit of a waste of money on the effects. The general overall feeling is one of "is that it?" really than any build of excitement. But then, you can judge that for yourself.
Before the spoilers, let's just say one thing... Viva Rock Vegas!
So, want to know the post-credits scene and how it fits in with the ending? Click next for the reveal...