Les Misérables' Tom Cooper Set To Bring Cats To The Big Screen
Another Broadway hit gets the cinematic treatment.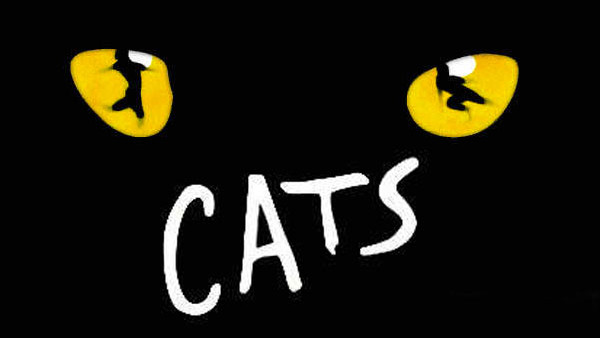 Following on from the success of his adaptation of Les Misérables, director Tom Cooper is now set to bring another mega-popular Broadway musical to the big screen with his adaptation of Andrew Lloyd Webber's Cats.
Entertainment Weekly confirmed that Universal Pictures and Working Title are financing the project, with Cooper also acting as producer alongside Tim Bevan, Eric Fellner, and Debra Fayward. Rumours of Cooper's ties to the project have been circulating in the British press, with a recent report in the Daily Mail quoting an executive producer on the project discussing the potential for the film to marry live action and CGI:
"Do you somehow use actors, sophisticated puppets, CGI or what? That€™s the point of the exercise. We hope to be able to answer all of those questions, following a long period of research."
Cooper's previous films highlight his unique ability to tap into a rich vein of British cultural heritage and bring it to the big screen with appeal to a broad audience. His first major film, The Damned United, examined the life of a much-loved icon of English football legend Brian Clough, while The King's Speech, which starred Colin Firth as King George VI attempting to overcome a speech impediment, earned the British director an Academy Award for Best Director.
Hooper's adaptation of Les Misérables also earned multiple Oscar nominations, establishing him as a filmmaker capable of handling large scale ensemble casts and directing compelling musical numbers. Cooper is reported to be working closely with Lloyd Webber on Cats, who adapted the musical from T.S. Eliot's Old Possum's Book of Practical Cats, and the adaptation has the potential to become another dead cert for Academy Awards nominations.
There is currently no information regarding the cast and a tentative date of late 2017 has been touted for the start of shooting. If you can't wait that long for your cinematic Cats fix, the stage version will be returning to Broadway in August.
Are you excited about the possibility of a Cats movie? Share your reactions below in the comments thread.
Create Content and Get Paid
---