MCU: 10 Fascinating Facts Behind Captain America: The First Avenger (2011)
Skinny Steve was a technical nightmare.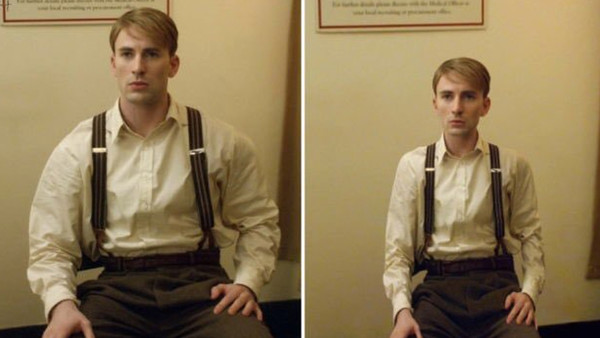 The wait is almost over. Avengers: Endgame is mere weeks away from release, and with the movie quite likely being Chris Evans' swan song in the role of Steve Rogers, it's as fine a time as any to revisit his MCU debut, 2011's Captain America: The First Avenger.
The fifth movie released in the MCU, The First Avenger arrived on a considerable wave of scepticism from fans, who doubted Hollywood's ability to release a Captain America film that could avoid feeling like a cornball exercise in gross patriotism.
With stylishly self-aware direction from Joe Johnston, though, the film did a wonderful job embracing its throwback tone, indebted to classic adventure serials as well as early Captain America comics, but never ending up genuinely jingoistic or cringe-worthy.
It's rarely held up as one of the stronger MCU movies, but it does feel like one of its most underrated, given the extremely strong character work and the top-notch romance between Rogers and Peggy Carter (Hayley Atwell), which remains one of the series' strongest to date.
It of course led to bigger and better things for the character, but as a primer for all that future greatness, it's a damn fine movie in its own right. With that in mind, here are some nifty facts you probably didn't know...