MCU: 10 Sneaky CGI Moments You Probably Didn't Notice
Who knew that Captain Marvel was the MCU's first bald superhero...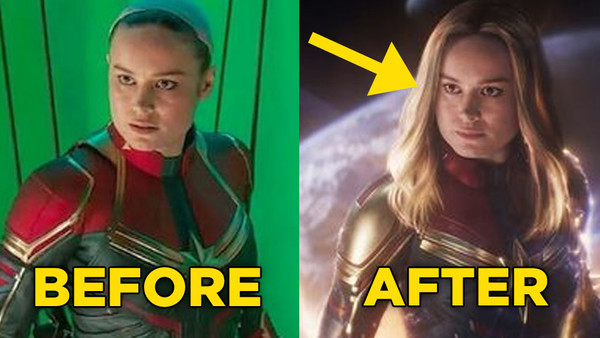 Over the last few years, the conversation surrounding the Marvel Cinematic Universe's CGI has changed significantly, with more and more people starting to accuse it of becoming worse.
This is mainly due to a few poor examples (like the final fight in Black Panther) that stand out above all the excellent stuff, because, as humans, we're wired in this odd way that makes us more vocal when something is bad, rather than when something is done well. It also doesn't help that the series is relying on CGI more and more these days, which inherently makes the digital stuff much more noticeable than ever before.
On the whole though, the MCU's visual effects definitely aren't getting worse, and Marvel Studios has done some of its very best work in the last few movies, especially when it comes to those more subtle CGI details that you probably didn't even spot.
While the big battle sequences and intergalactic environments are a joy to behold, it's the small stuff - from Thor's costume to Captain Marvel's hair, and the subtraction of a few wrinkles here and there - that truly shines.
10. The Visor Of Ant-Man's Helmet (Ant-Man)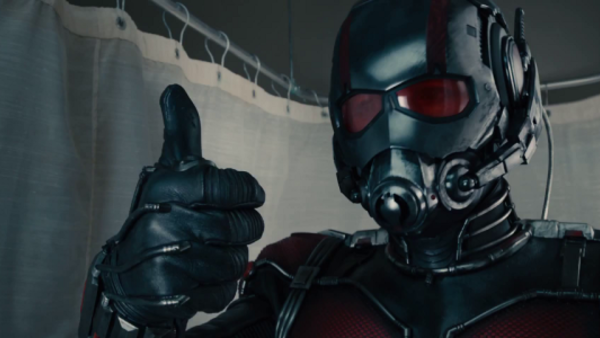 Much like every other superhero in the franchise, Ant-Man has a physical on-set costume that Paul Rudd and his stunt doubles can use for their scenes. But the costume as it appears while filming can sometimes look different to the one we see in the final product, as was the case with this example from Ant-Man's debut film.
For the most part, the on-set Ant-Man costume is exactly the same as it is on the big screen, including the slight honeycomb pattern on the red chest parts, and all the black lines and other additional details. His helmet, however, isn't all that it seems.
While the bit that covers the bulk of his head is real, the actual visor has been added in as an extra in post-production - in certain shots from the film, at least (an example can be found at 1:20 in the video below).
A complete physical version of the Ant-Man suit (visor and all) does exist somewhere, so the helmet won't be digitally created in all cases - just whenever the filmmakers deem it necessary.