MCU: Every Captain America Appearance Ranked Worst To Best
The man. The myth. The Capsicle.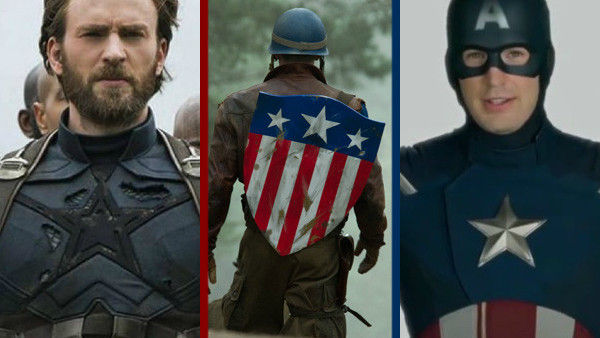 Since making his cinematic debut back in 2011's Captain America: The First Avenger, Chris Evans' star-spangled man with a plan has become one of the Marvel Cinematic Universe's most beloved faces. The character has the honor of being the only major player in the franchise - other than Stan Lee, of course - to make an appearance in a film in every single year that has passed since his introduction.
Time and again, Steve Rogers has proven himself a man of morals and a believer in doing the right thing, even if it means facing insurmountable odds, and his journey throughout the MCU has been nothing short of incredible. He's battled Nazis, killer robots, aliens, and even his own friends, been displaced in time, and has had his faith in what he believed to be a just system forever shaken over the time we've known him, and yet he has remained a good person, anchored by a perpetually solid performance by Evans that has elevated a nationalist hero into a worldwide icon.
As we march towards the end of the franchise's first era with next year's Avengers 4, which may very well be our last adventure with the character, let's look back over his time in the MCU so far to stack up each of his appearances, breaking down what they meant for the character, his arc, and his overall place in the franchise in order to spotlight which film served him best.
8. Thor: The Dark World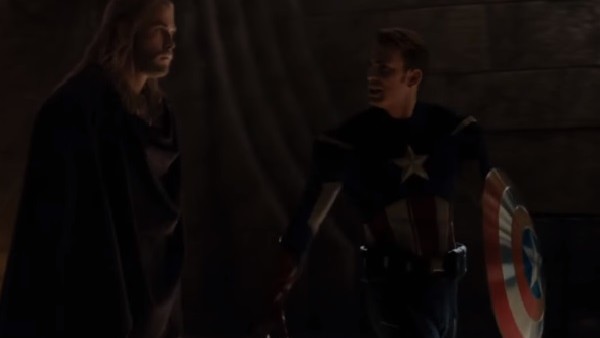 To be fair, including Captain America's appearance in Thor: The Dark World is a bit of a cheat, as it's technically not the character himself. That said, it's on here anyway as Chris Evans' seconds-long cameo is a highlight of the film.
In case you've forgotten the context, the moment comes about halfway through the film, after Thor has freed Loki and while the latter is attempting to come up with a strategy on how to get out of Asgard despite Odin's lockdown. Loki takes on Cap's appearance in poking a little fun at his brother, and the cameo was a welcome surprise back when the film released in 2013.
What's so fun about it is that Chris Evans is imitating Tom Hiddleston imitating Evans himself, the cameo itself exuding the idea that the actor had a blast shooting it, which alone earns it a spot on this list despite the fleeting appearance having no bearing on the real Cap's story,