MCU Phase 4 Avengers: 15 Characters Who Must Appear (And Who Should Play Them)
9. Brother Voodoo - Jimmy Jean-Louis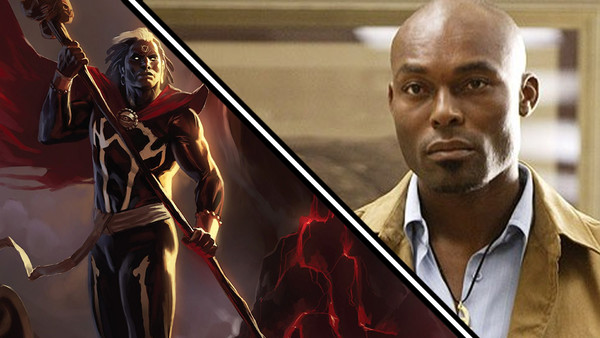 While the MCU may be dripping with tech-based characters, there is no doubt that it is lacking in the mystical department, as Doctor Strange alone doesn't exactly fill up Hogwarts' halls.
If there are any sorcerers from Marvel's roster that could rival the Doctor though, it would have to be Brother Voodoo. Much like Strange, Voodoo is also a doctor, but instead of a surgeon he's actually a psychiatrist. However, after discovering that his twin brother is dying, Drumm (Voodoo's true name) is forced to return to his home country of Haiti, where he takes up the mantle of hougan in honour of his brother after he passes.
Eventually Drumm gained the skills and knowledge necessary to defeat the man who killed his brother, Damballah, and become Haiti's hougan supreme, continuing to fight evil since, having even replaced Strange as the sorcerer supreme for a short while.
And, being one of the few Haitians acting in the Hollywood world, it would be foolish for Marvel to cast anyone other than Jimmy Jean-Louis, an actor who is yet to land any massive roles, despite the talent he brings to the table. He has already shown he can be a badass, so why not give him a role where he is a magical one?