Netflix's I'm Thinking Of Ending Things Ending EXPLAINED
Piecing together the mind-bending ending of Charlie Kaufman's newest film.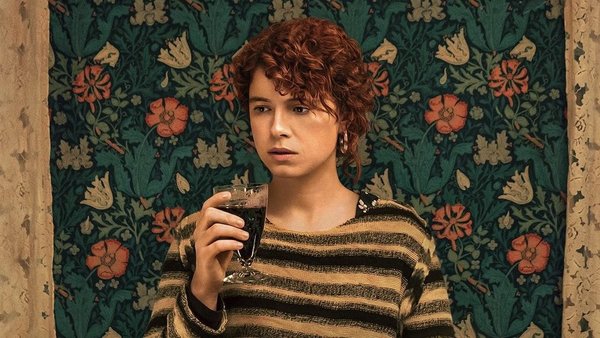 From the Oscar-winning mind behind Eternal Sunshine Of The Spotless Mind, Being John Malkovich, Anomalisa, and Synecdoche, New York, it's no surprise that I'm Thinking Of Ending Things, Charlie Kaufman's latest venture, has managed to bamboozle audiences worldwide.
Releasing on Netflix earlier this month, the film is adapted from Iain Reid's debut novel of the same name. Framed from the perspective of an unnamed woman (Jessie Buclkley), the plot follows her embark on a road trip with her boyfriend Jake (Jesse Plemons) in the middle of a blizzard to visit his parents at their remote farmhouse. Throughout the trip, she contemplates "ending things" with Jake.
After arriving at the farmhouse, however, events take a drastically strange turn. And from herein, the plot dives into an increasingly surreal rabbit hole consisting of cerebral monologues, cartoon pigs, and an extended interoperative dance number. If you were left scratching your head by the time the credits rolled, you weren't the only one. But what does it all mean?
By examining both the novel, the clues Kaufman scatters throughout his film, and the musical Oklahoma!, we can start to unravel the film's ending.
Beware of major spoilers ahead for both the film and novel.
10. The Young Woman Is Jake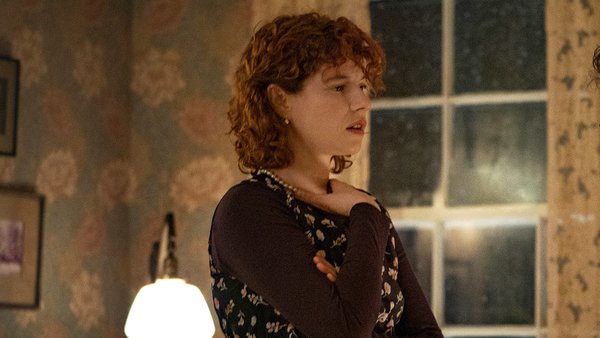 As confusing as it might sound, the young woman who we spend the best part of two hours with getting to know their deepest thoughts doesn't exist. She's completely fictitious, a figment of Jake's imagination.
This connection between these characters is made much more explicit in Reid's novel. Whilst in the school, for instance, the woman physically deteriorate as she realises that she and Jake are the same person when she notices that a portrait of her actually portrays Jake. To cement this point even further, the narration of the novel switches to Jake's perspective at this point as the final tragedy unfolds.
Kaufman does thread some of his own hints that point towards this revelation, but you'll need to look a little harder to spot them. One of the most telling moments is Kaufman's own version of the picture reveal. In the farmhouse, the woman discovers a childhood picture of herself before it transforms into a picture of Jake moments later.
Likewise, the woman seems to echo Jake's own thoughts throughout the film. Towards the end, she sarcastically asks how long it would take for someone to die of hypothermia before the janitor commits suicide - but we're getting ahead of ourselves.