Oscars 2014: Who Is Winning Best Picture Race?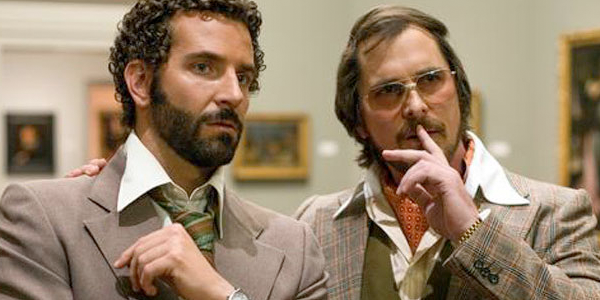 The leaves are falling, the air is crisp, and the pumpkin patches are being picked over, which can only mean one thing: Oscar season is heating up. Yup, that's right folks, we are knee deep in the thick of it now. With the announcement of the Gotham nominations (the first unofficial precursor awards), there is no turning back now. To paraphrase Bette Davis, "Fasten your seatbelts, it's going to be a bumpy awards season." If you are a dogged follower of the annual circus that is the awards season circuit, or maybe even if you're only a casual star-gawking awards season neophyte, you have probably picked up on the post-festival narrative that has formed: this year's battle to the death has come down to 12 Years a Slave vs. Gravity. 12 Years a Slave stunned critics and the public speechless upon its debut at the Telluride and Toronto Film Festivals (where it won the prestigious and often auspicious Audience Award), and over-eager pundits quickly declared the Oscar's Best Picture race a mere formality. Meanwhile, Alfonso Cuaron's space-thriller, Gravity, which also managed to collect a slew of impressive plaudits on the festival circuit itself, totally blew open the box office, launching past even the most optimistic estimates of monetary success. The film's stratospheric success with the public vaunted Gravity to co-equal frontrunner status with 12 Years a Slave, setting up an epic Oscar duel that appears to be the cinematic equivalent of Ali vs. Fraizer. Of course, before we go too overboard here, there are a number of movies that would undoubtedly cry foul, although with films such as Foxcatcher and The Monuments Men catching the 2014-release-date-flu, the number of films that could alter this seemingly inevitable narrative are rapidly dwindling. Basically, there a two major films left that have yet to be seen by any appropriately christened awards season pundits, American Hustle and The Wolf of Wall Street (with my apologies to minor threats such as Out of the Furnace and Lone Survivor). While I would hate to ever be accused of underestimating Martin Scorsese (and I am extremely thankful that the film will make the 2013 release window after all), my gut tells me that the only film left that could seriously contend for the win and throw a wrench in the 12 Years/Gravity pas de deux is David O. Russell's American Hustle. Russell has been extremely hot with the Academy lately and the movie strikes me as a potential culmination of work, the type of auteur piece that is so undeniably indelible, that the Academy is forced to momentarily set aside its usual middle-brow taste and award true genius, a la the Coen Brothers win in 2007 for No Country for Old Men. Regardless of whether we are in for the long haul now with the metaphorical clash between 12 Years a Slave and Gravity, it's been quite some time since I updated my view of the current awards landscape, and now, after all the major film festivals but before the major precursor awards, seemed like the perfect time to pen my virtual ink on the matter. What follows then is a breakdown of the current Best Picture race, with my predictions, ranking, and percentage chances of the contender's potential nomination, as well as a list of a few possible alternatives on th very last page. Keep an eye out for my upcoming updates on the other major categories as well. Here goes nothing!
Christopher Lominac
A film fanatic at a very young age, starting with the Teenage Mutant Ninja Turtle movies and gradually moving up to more sophisticated fare, at around the age of ten he became inexplicably obsessed with all things Oscar. With the incredibly trivial power of being able to chronologically name every Best Picture winner from memory, his lifelong goal is to see every Oscar nominated film, in every major category, in the history of the Academy Awards.
See more from Christopher