Predicting 10 Biggest Box Office Movie Bombs Of 2016
Ten movies coming to a theater near you, most of which you aren't going to pay to see.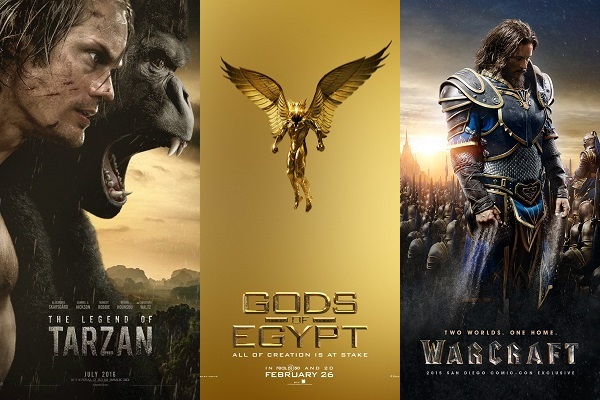 2015 was without a doubt a bumper year at the global box office. Star Wars: The Force Awakens has been destroying records left and right, finding itself mere days away from passing Avatar's domestic box office record of $760.5m. With the movie showing no signs of slowing down
and
an opening in the all-important Chinese market still to come, the seventh installment in the long-running sci-fi saga has a very real shot at becoming the biggest movie of all time. When you also consider that for the first time ever five movies earned over a billion dollars (including four of the ten highest-grossing movies of all time), the blockbusters of 2016 have a lot to live up to. Once again, this year offers up a packed slate of blockbusters that will be vying for the attention (not to mention cash) of audiences around the globe. While the likes of Kung Fu Panda 3, Batman V Superman: Dawn of Justice, Captain America: Civil War, X-Men: Apocalypse and Rogue One: A Star Wars Story are virtually guaranteed to end up as some of the year's biggest earners, there are plenty of other big-budget titles that are far from a sure thing. With that in mind, this article will take a look at ten movies that are in real danger of being the biggest box office bombs of 2016. It is a list that features sequels, reboots, remakes, video game adaptations and a couple of generally terrible ideas for $100m+ movies. While some of these projects may turn out to be financially successful (and a couple of last year's predictions were admittedly
a little bit off
), at the time of writing each and every one of these movies has the potential to crash and burn at the box office.
Scott Campbell
I don't do social media, so like or follow me in person but please maintain a safe distance or the authorities will be notified. Don't snap me though, I'll probably break. I was once labelled a misogynist on this very site in a twenty paragraph-long rant for daring to speak ill of the Twilight franchise. I stand by what I said, it's crap.
See more from Scott