Ranking Every Marvel Movie Hero From Weakest To Strongest
28. Rocket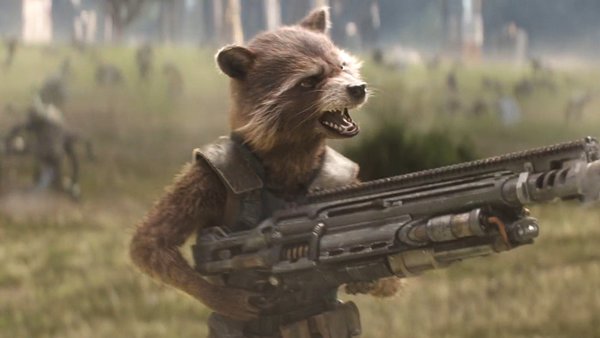 Rocket Raccoon is the foul mouthed and violent technician of the Guardians of the Galaxy. He is a raccoon enhanced with cybernetics, granting him speech, high intelligence and dexterity. His deadliness comes through his use of gadgets. Rocket uses his signature lazer cannon and, given enough prep time, has been seen taking out large groups of enemies with ease.
With his intellect, Rocket has proven himself to be a genius inventor, helping create Stark's Infinity Gauntlet and the Hadron Enforcer, the latter being able to shatter Ronan's war hammer that was capable of holding an Infinity Stone.
However, the reason Rocket is second to last is because of his size and fighting ability. Rocket is at his deadliest when he is paired with his partner Groot and he has had time to prepare. Rocket struggles against stronger opponents due to his size and lack of strength and has been seen to be easily batted away by Ronan.