Scream Review: 6 Ups & 4 Downs
Downs...
4. Not Enough Sidney Or Gale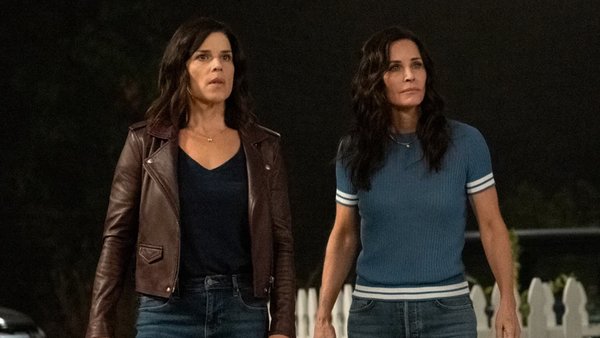 Perhaps the single biggest disappointment of Scream is how it deals with two of its three biggest legacy characters - but don't worry, this isn't a spoiler.
Though Dewey (David Arquette) gets an impressively fleshed-out arc and a ton of screen time with the new characters, the inclusions of Gale (Courteney Cox) and especially Sidney (Neve Campbell) feel considerably more forced and unnatural.
While this is admittedly a "legacy sequel" that itself makes fun of legacy sequels, the fact that it makes two of the series' most iconic characters feel like afterthoughts is itself a sin that so many other "requels" are guilty of.
Cox and Campbell are clearly game for what the script has to offer them, but their presence ultimately seems more like a fan-driven obligation than one necessitated by the story.