Shang-Chi: 21 WTF Moments
20. The "Do A Flip" Guy From Spider-Man: Homecoming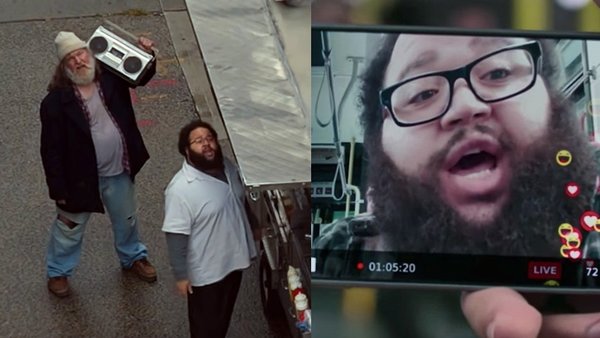 One of the strangest moments in the entire movie occurs during the superb bus fight scene, where Shang-Chi battles several members of the Ten Rings organisation.
A random citizen on the bus ends up livestreaming the fight, occasionally piping in to offer his own "expert" opinion on how to fight. However, keen-eyed viewers might find the actor playing the commuter a little familiar.
He is none other than Zach Cherry, who previously made a cameo appearance in Spider-Man: Homecoming as the street vendor who memorably asked Spidey (Tom Holland) to "do a flip."
Cherry was even part of a tongue-in-cheek campaign to get the vendor his own spin-off movie, and while there's no way that's happening, having the actor - and presumably the character - return for this sliver of comic relief was a most pleasant surprise indeed.