Solo: A Star Wars Story Review - 7 Ups And 4 Downs
Buckle up, baby.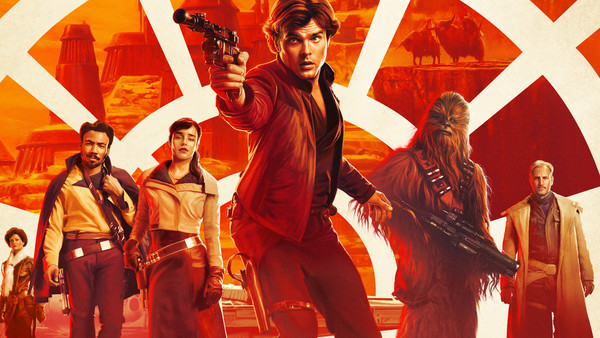 After a production rockier than the Millennium Falcon navigating through an asteroid field, Solo: A Star Wars Story is finally landing in cinemas.
The second Star Wars anthology movie, after 2016's Rogue One, Solo tells the origin story of everyone's favourite rogue, going from his time as a street rat on Corellia to joining the Imperial Academy and then heading off to bigger adventures, that will see him winning the Falcon, meeting Chewbacca, and eventually ending up in the most wretched hive of scum and villainy.
Original directors Phil Lord and Chris Miller were fired from the project left year, despite having shot over 80% of the movie, after creative differences with Lucasfilm president Kathleen Kennedy and the movie's writers, Lawrence and Jon Kasdan. Ron Howard initially came onboard to simply steady the ship and see it through, but ended up reshooting almost the entire movie while still making the May release date.
That it's made it at all is somewhat impressive, but what's most impressive is that Howard and co have actually turned in a good movie. There are a number of ways this could've gone wrong, and indeed the movie does have a number of issues big and small, but it's also a rollicking time at the cinema that'll give you a good feeling about this. (Contains basic plot and character elements, but no hard spoilers.)