Spider-Man: Homecoming Trailer 2: 17 Easter Eggs & References
17. Friendly Neighbourhood Spider-Man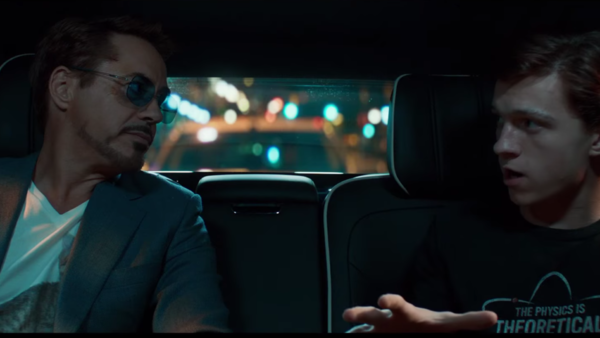 Starting with the most obvious, the trailer starts with Tony Stark pleading with Peter Parker not to ask about the possibility of becoming an Avenger - something Parker is probably well-entitled to believe he has a chance of after Stark called him up in Civil War.
His response - "why can't you just be a friendly neighbourhood Spider-Man" - of course refers to one of Spidey's most famous catch-phrases, as well as Peter David's 24 issue run of comics from 2005. Those included appearances by the Vulture, the consideration of Peter as "beside the law" and a sequence where Peter's class-mates end up trapped on a school trip by a villain.
All of those elements also appear in Homecoming, of course.