Star Wars: Solo Full Trailer - 8 Major Plot Reveals
8. Star Wars Origins: Han Solo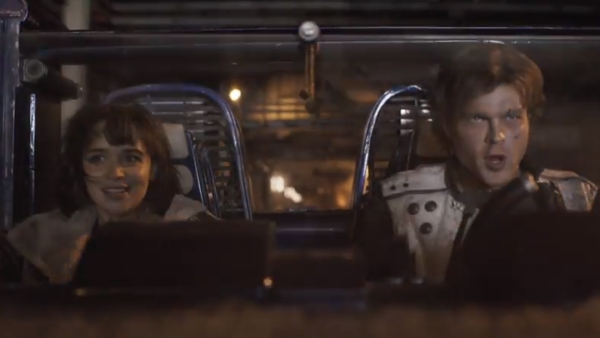 The movie is going to take place over a six-year span, which itself is a big departure from the sort of time frame we're used to within a single Star Wars film, and will follow Han between the ages of 18-24.
The trailer kicks off, then, with a look at the youngest version of the smuggler we'll see on screen, as he goes for a joyride in a podcar around the streets of Corellia, complete with those famous gold dice.
This gives us our best look at the American Graffiti vibe we can expect to see at least in these early stages of Han's life, if not the whole movie. The vehicles, the coolness, the underlying tragedy of wanting to be something more; it's easy to see why Han was drawn in by Beckett and the chance to become, as he proclaims, the best pilot in the galaxy.
Even further, though, there are hints of a younger Han still, with Ehrenreich's voiceover telling us: "I've been running scams on the streets since I was 10."
James Hunt
NCTJ-qualified journalist. Most definitely not a racing driver. Drink too much tea; eat too much peanut butter; watch too much TV. Sadly only the latter paying off so far. A mix of wise-old man in a young man's body with a child-like wonder about him and a great otherworldly sensibility.
See more from James