Star Wars: The Force Awakens - 8 Things You Need To Know About The New Lightsaber
Are you for or against the new design?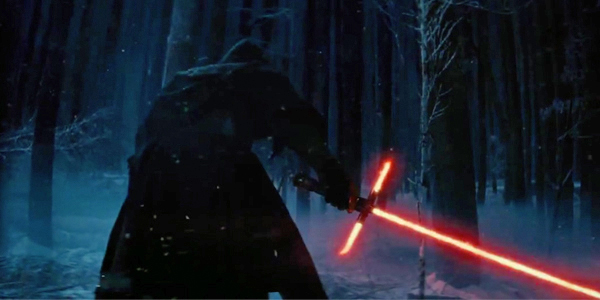 After a painfully long wait, last Friday finally brought fans their first view on the latest Star Wars film by JJ Abrams. Although the footage was just 88 seconds long, it has provided all with a tantalising view of what may be coming to the silver screen in December of next year. When the title of the film, Star Wars: The Force Awakens was revealed, many laughed and criticised, yet this footage seems to have changed minds the world over. Instead of ridicule, there was eagerness for more, and a desire to launch into a battle between Jedi and Sith once again. Despite the released clip being just over a minute long, it was full to the brim of new information for viewers to take in. There was also an updated Millennium Falcon doing some nifty aerial manoeuvres; a football designed R2-D2, X-Wings and even updated stormtroopers. Add in a dark and menacing voice over talking about an awakening in the Force and there was literally not much more to ask for. However, one thing that is catching everyone€™s attention is the short glimpse of the new Sith, and in particular his new lightsaber, which apparently comes with a nifty new crossguard design. The Internet of course went crazy on how it will work, why it won€™t and everything in between. So, to make things a bit easier, here's a list of 8 things that you absolutely need to know about the new lightsaber in an attempt to clear it all up.