Star Wars: The Last Jedi - 6 Possible Meanings Behind The New Title
But who could it possibly mean?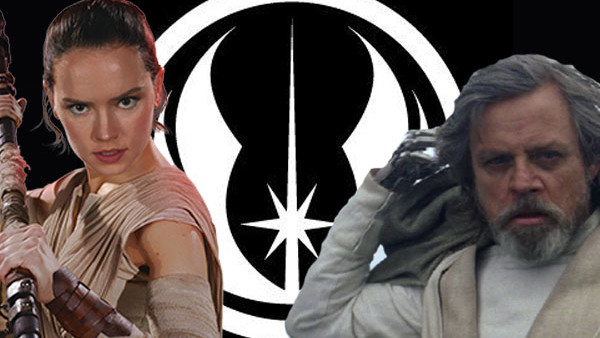 Every time a new Star Wars title is finally revealed, it becomes an event in itself. But unlike The Force Awakens, the reveal of Episode VIII's title being The Last Jedi raises a lot of questions, and we don't quite know what we as an audience are in for.
Who is The Last Jedi? Is it a title that represents a key theme in the film, like The Force Awakens did? Is it a plot point? It inevitably lends itself to wild speculation and forming of theories, and now we know what the title is, we can start to dissect it and hopefully begin to discover just what will unfold on our screens this December.
Read on for some of the most likely meanings of this title, and why despite the red logo, it might not be as foreboding and downbeat as you think...
6. Luke Is The Last Jedi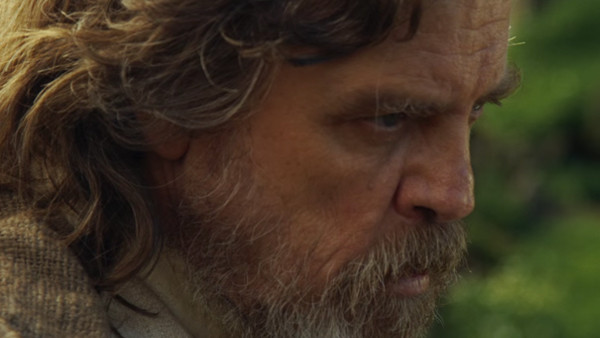 This is the most obvious meaning of The Last Jedi. It would make a lot of sense for The Last Jedi to be focused on Luke - he was the unseen narrative driving force in The Force Awakens, and this could simply be an acknowledgement that he is essentially now a MacGuffin.
And of course, he was referred to as "the last Jedi" in the opening crrawl for The Force Awakens...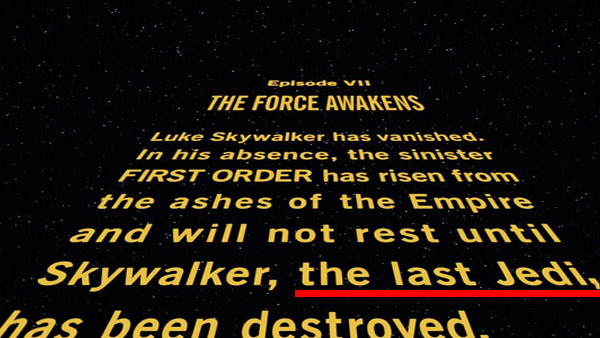 Luke might be wracked with guilt that there has been so much death and destruction caused on the trail of our heroes attempting to find him. We still have to find out the real reason why Luke has been in exile for so many years, and what exactly he's been up to in that time. There's every chance the Dark Side that seduced his father tempted him so he hid himself away to try and avoid it.
There were a significant number of plot points left hanging at the end of The Force Awakens, but audiences should expect that the main story will have Luke Skywalker, The Last Jedi at its centre, and even if the ominous readings some are leaping to aren't necessarily accurate, there's a very good chance the title is no more than an acknowledgement of his importance.