Suicide Squad: 10 Big Questions Fans Still Have
While some information about this film is out there, there are still questions.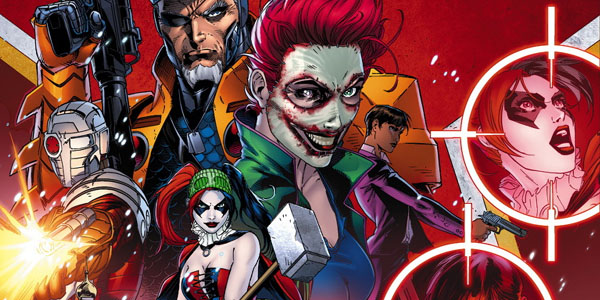 The bulk of the main cast for the upcoming Suicide Squad movie was revealed last week and it looks as though DC and Warner Bros. are pulling out all the stops to rival Marvel's juggernaut of a cinematic universe. Set for a 2016 release, the movie will star an ensemble cast that includes Jared Leto as the Joker, Will Smith as Deadshot, Tom Hardy as Rick Flag, Margot Robbie as Harley Quinn, Jai Courtney as Captain Boomerang and Cara Delevingne as Enchantress and looks set to expand the DC Cinematic Universe in a number of potentially very interesting directions. The concept of the Suicide Squad - in the comic books at least - is very simple; they are a team of incarcerated supervillains who are put together as deniable and dispensable assets by the United States government. Their purpose is to undertake assignments that most people would consider to be too dangerous - hence the team's name - in exchange for some lenience with regards to their sentence. Working out of Belle Reve Penitentiary and under the directorship of Dr. Amanda "the Wall" Waller, the existence of such a team helps to explain why certain supervillains in the DC world might be running around without any sign of heroes trying to stop them - until, of course, they inevitably go back to their old ways. The movie will be a completely unique take on the comic book movie genre and it will be very interesting to see how it works out. However, while some information about it is clearly known, there are still some questions about it that need answering - and that's what this article is going to be about. Here are ten big questions fans still have about the Suicide Squad movie...