Suicide Squad: 10 Reasons It Will Save The DC Cinematic Universe
There's still some hope.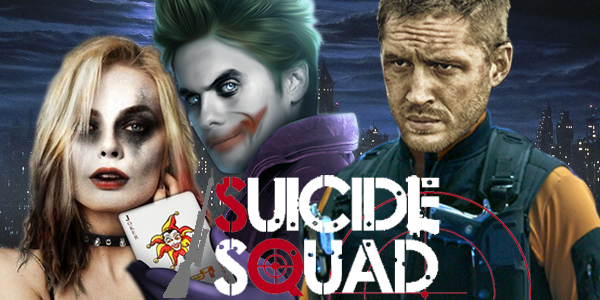 It's fair to say that so far things haven't been looking great for the DC Cinematic Universe. Man Of Steel failed to wow audiences, disappointing at the box office, and its sequel, Batman V Superman: Dawn Of Justice has suffered from consistent bad press, with set leaks revealing nothing but disappointing and extraneous elements. It's beginning to look like announcing their planned slate all the way up to 2020 may have been a little over-expectant. Overall, it seems like a vain attempt to get in on some of Marvel's success, with DC adding little originality of their own. Which makes the recent casting of the Suicide Squad, the third movie in the series, a delightful surprise. A lesser-known property, the film's managed to draw in an incredible roster to play the super-villain spec-ops team, including Tom Hardy, Margot Robbie, Jai Courtney and Jared Leto. Sure, Will Smith as Deadshot seems a little off the point - it's not 2002 anymore, DC - but overall these developments have succeeded in making Suicide Squad a definite movie of interest, in turn restoring (a little) faith in the DC Cinematic Universe. So, will the franchises' salvation come from a movie many had thus far overlooked? Quite possibly. Here are ten reasons the first super-anti-hero team-up may just be the movie that saves DC.