The Banshees Of Inisherin Review: 9 Ups & 1 Down
Colin Farrell just might be Oscar-bound in Martin McDonagh's terrific new black comedy.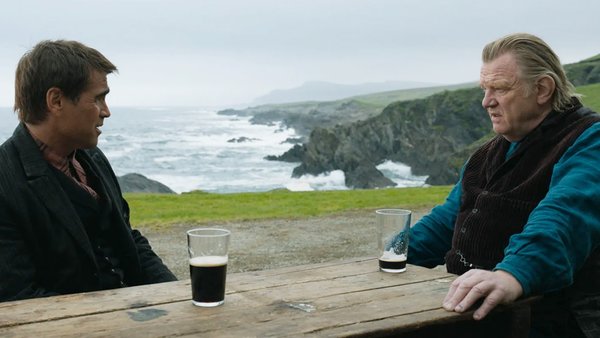 Esteemed director Martin McDonagh (In Bruges, Three Billboards Outside Ebbing, Missouri) is back with his long-awaited new black comedy, The Banshees of Inisherin.
Even before its premiere at the Venice Film Festival in early September, the film had courted buzz as a major threat in the ongoing Oscar race in basically all top-line categories.
And indeed, it's a pleasure to add another voice to the chorus of praise for McDonagh's wonderfully twisted new dramedy, which in a just world will walk away with at least a couple of gold statuettes on Oscar night.
Now four-for-four as feature films go, McDonagh has confidently cemented himself as one of the most reliable and assured filmmakers working today - someone who brings his A-game every time and evidently teases out the best in his sublime casts.
It's stating the obvious to declare The Banshees of Inisherin one of the year's best films so far, though as we all know, the perfect movie doesn't really exist.
And so, let's kick things off with our single, solitary down-note on this otherwise magnificent piece of work...