Universal Orlando Announce Every Halloween Horror Nights House For 2023
The screams are about to descend on Universal Orlando Resort at Halloween Horror Nights.
Horror fans everywhere it's officially time to get excited, Universal's Halloween Horror Night's has announced this year's epic event line up.
Blumhouse's latest movie "The Exorcist: Believer" is joining the jam-packed spectacular event. The movie is released into cinemas this October and sees a continuation of the original "Exorcist" movie, this time following the disappearance and return of two girls who may not have come back from the woods alone.
The Exorcist: Believer house will transport guests to the streets of Haiti "where an innocent purchase of a strange folk doll with three eyes leads to the opening of a demonic portal". Next you'll find yourself back in the U.S where two young girls seem to have become possessed by dark forces where drastic action needs to happen before they and everyone around them loses their souls.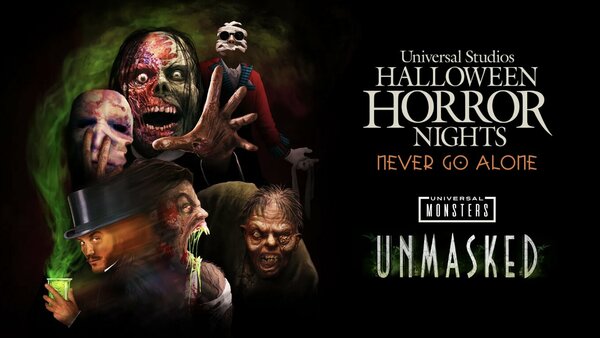 Universal Monsters are also set to make a return at this year's event, this time heading to Paris. Universal Monsters: Unmasked venture down "infamous burial grounds where every corner and crevice overflows with millions of skeletal remains" as well as "dark secrets". Here in Paris' catacombs you'll meet some of the terrifying monsters that Universal ever created. The Phantom of the Opera, The Hunchback of Notre Dame, Dr. Jekyll and Mr Hyde as well as Dr. Jack Griffin, aka The Invisible Man. Will you make it through the labyrinth of horrors or will the monsters take you forever?
Last year, HHN announced that Chucky will be making an appearance, now we know more about what exactly to expect from the creepiest guy in horror. Chucky: Ultimate Kill Count is inspired by the USA & SYFY series as well as the Child's Play movies. This will be the very first maze to star Chucky and sees him trying to create a "slaughterhouse" by killing everyone who dares to cross the threshold.
Not just announcing its big name properties, Halloween Horror Nights also revealed its homegrown houses for year. Past HHN legend Dr. Oddfellow is taking centre stage this year with his own house. Dr. Oddfellow: Twisted Origins sees the carnival looking for "human souls".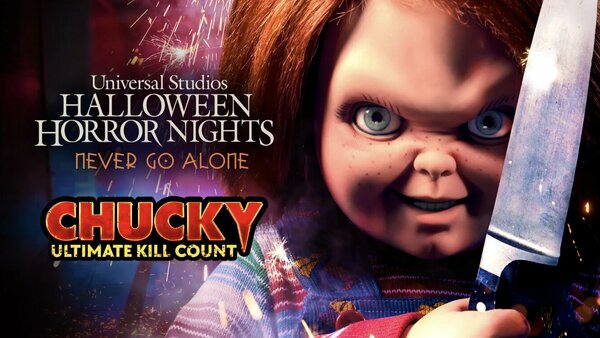 An old Universal favourite attraction makes a return with Dueling Dragons: Choose Thy Fate, the battle between Fire and Ice continues in this nostalgic maze. HHN's Yeti makes another return in YETI: Campground Kills. In The Darkest Deal we see the true cost of fame as those who've sold their souls don't get what they "bargained for". Finally Bloodmoon: Dark Offerings sees a colonial cult take down anyone who refuses to worship the Bloodmoon.
There's no escaping the horror of HHN even on the streets as there are 5 scarezones to terrify guests. Dr. Oddfellow has brought his hordes with him in Dr. Oddfellow's Collection of Horror. There's a horoscope of horror in Dark Zodiac. The Jungle of Doom: Expedition Horror sees twisted, experimental jungle animals search the streets to "satisfy their cravings". The vampires return in Vamp '69: Summer of Blood, whilst Dr. Oddfellow's caged monsters are on the loose in Shipyard 32: Horrors Unhinged.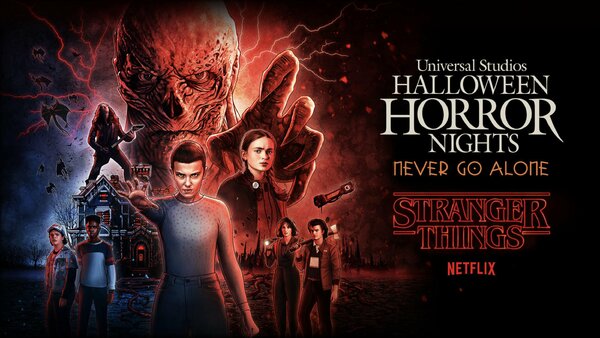 The Exorcist: Believer, Universal Monsters: Unmasked and Chucky: Ultimate Kill Count join The Last of Us and Stranger Things 4 making this year's line up incredibly exciting for fans of HHN. Arguably the biggest and best Halloween event in the world, Halloween Horror Nights go out to bring the thrills and chills to those who dare to brave it each fall.
Halloween Horror Nights tickets are already available to purchase and this year's event has more dates than ever. Universal Orlando Resort's event runs on select nights between 1st September and 4th November. At Universal Studios Hollywood their event is on select nights between 7th September and 31st October.