Playstation's "The Last Of Us" Comes To Universal's Halloween Horror Nights 2023
Will you survive Naughty Dog and PlayStation's post apocalyptic horror house?
As "The Last of Us" celebrates 10 years since its release, fans will be able to experience the game like never before this Sept-Oct.
At both Universal Orlando Resort and Universal Studios Hollywood, guests can enter the post-apocalyptic world of Ellie and Joel at Halloween Horror Nights!
This HHN house will take you on along the journey that Joel and Ellie take as they face "a world overtaken by a fungal virus that turns humans into ... the Infected." As you make your way through the maze you'll encounter Runners, Stalkers and Clickers as well as face the "hostile" Hunters.
Guests will venture through iconic scenes from the Naughty Dog and PlayStation game. From the Pittsburgh Quarantine Zone to "the creepy and desolate The Hotel Grand"; you'll face plenty of horrors in the dark tunnels. Will you manage to survive the infected hiding in the dark.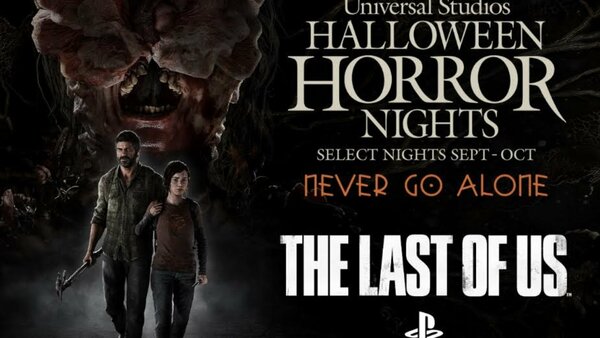 Naughty Dog Co-President Neil Druckmann tweeted that he would like to see a "The Last of Us" at HHN back in 2021, which ultimately lead to the collaboration we all will get to enjoy this Halloween Horror Nights. Druckmann said "it has been an incredible thrill for us at Naughty Dog to collaborate with Universal, bringing the world of the game to life, focusing on even the tiniest details that our fans know so well."
Fans on both coasts will be able to enjoy "The Last of Us" as it comes to both Universal Orlando Resort and Universal Studios Hollywood. Starting 1st September in Orlando and 7th September in Hollywood, Halloween Horror Nights runs on select nights until 31st October.